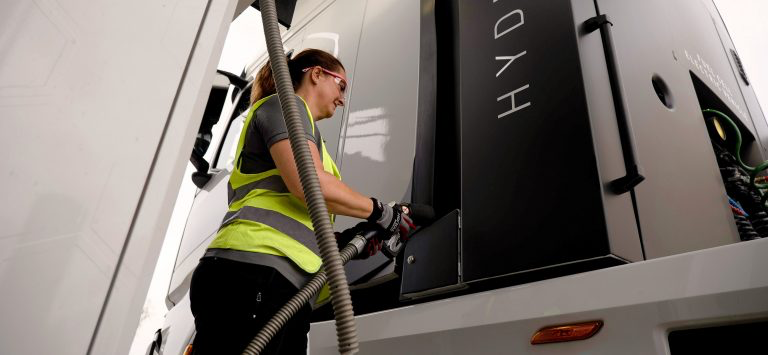 Nikola Motor has a great order in sight: Plug Power has decided to purchase 75 units of their Tre FCV. The two companies will also collaborate on a hydrogen hub in Arizona.
The Tre FCV is a truck made for regional transport, with a range of 800 km in its hydrogen version. It will join the Plug fleet from 2023. The American group has committed to a volume of 75 units over a three year period. The trucks will be used to deliver green hydrogen, which they will carry in tanks in liquid form, to customers in North America.
This will be a means for Plug to reduce its carbon footprint.
The American group will not only be a customer, but also a partner. It is the one who has been chosen to liquefy the hydrogen that will be produced at the Buckeye hub in Arizona. This hub was created at the instigation of Nikola to support the growth of its hydrogen trucks. Plug will initially supply 30 metric tons per day, and eventually 150. This deal allows the two companies to help each other out.
Article written by Laurent Meillaud and translated by Logan King