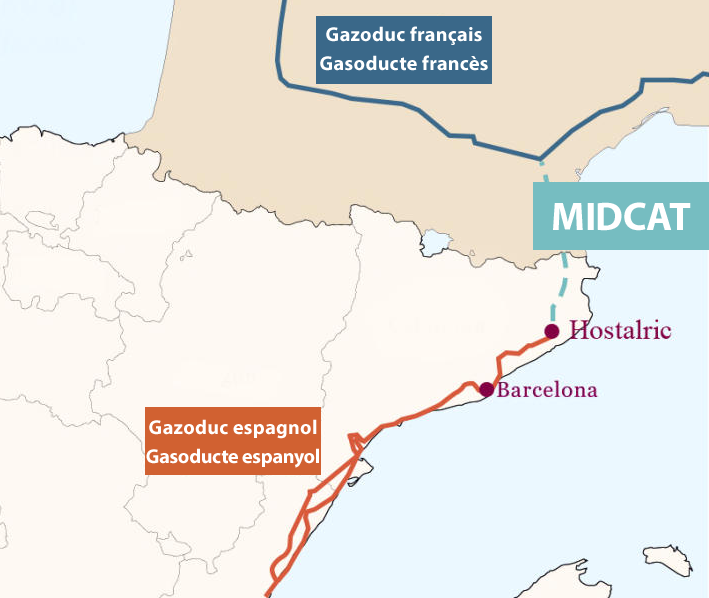 According to Euractiv, Lisbon joins Spain in lobbying France to build a pipeline across the Pyrenees that could eventually carry hydrogen.
We have already mentioned the MidCat gas pipeline project linking Spain to France through the Pyrenees. Madrid, but also Lisbon and Berlin have rekindled the debate on this project which could enable to export 7.2 billion cubic metres of gas to Central Europe every year, thus doubling Spain's current gas export capacity.
MidCat would free Europe from Russian gas, but Paris remains reluctant, saying existing that interconnections are currently under-utilised and a new fossil gas pipeline is not necessary given Europe's clean energy goals. President Emmanuel Macron needs to be convinced.
Tiago Antunes, Portugal's Secretary of State for European Affairs, says that "the logic to carry out this interconnection exists and is quite obvious, and it was reinforced much later with the war in Ukraine." According to him, it would be possible to "lift the obstacles that France has presented for the passage of the gas pipeline through the Pyrenees."
Article written by Laurent Meillaud, translated by Logan King and reviewed by Marina Leite.