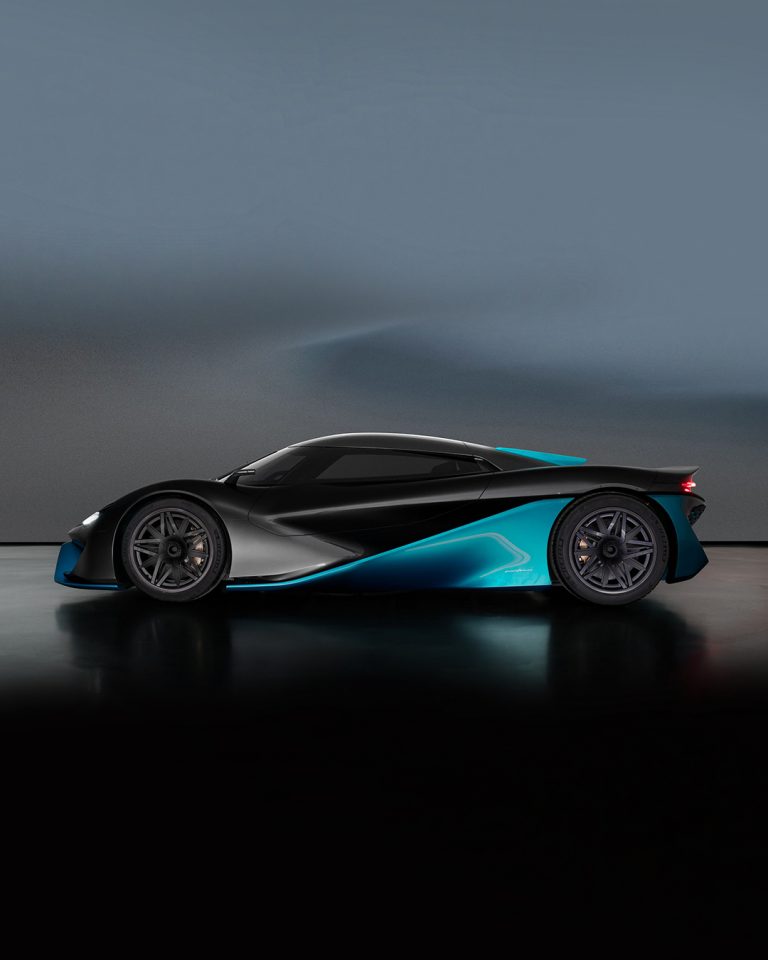 According to several media sources, the British hypercar will be present at the Paris Motor Show. The rumour is backed up by a post made on the show's social networks.
The Apricale shows that it is possible to combine environment and thrills as it delivers 1,000 horsepower for less than 1,000 kilograms.
This racing car, which was designed by Pinifarina, matches its thermal counterpart regarding performances.
On a technical level, the vehicle comes with a fuel cell containing several hundred kW. The main strength of the car lies with the new ultra-light tanks made of composite materials and graphene-based resin.
This choice of materials makes it possible to adapt the shape to the car's monocoque body while storing hydrogen at a pressure of 700 bars. The autonomy would be of 560 km.
This hypercar is sophisticated and powerful thanks to its two electric motors but it is also sober due to the intelligent energy management system (Tri Volt) created by Viritech. The company plans to produce 25 vehicles that will be manufactured at Pininfarina in Turin. Deliveries are forecast for 2024 however the price is still unknown.

Article written by Laurent Meillaud, translated by Marina Leite and reviewed by Logan King.