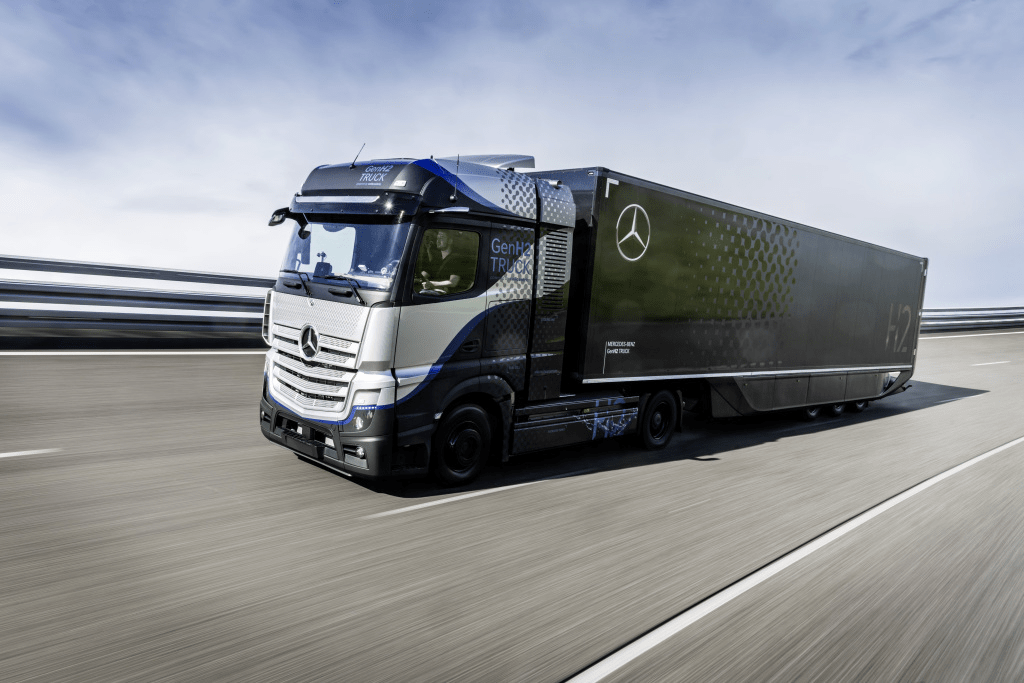 As part of the European Green Deal, the European Commission made a proposal today to reduce truck emissions even more drastically and impose "zero emissions" as in the car industry.
Brussels had already defined rules in 2019, that are to be implemented in 2025, but they are no longer in line with the new environmental requirements (fit for 55, Euro 7). The Commission is therefore drastically revising the targets for heavy vehicles (trucks, buses and coaches), which account for 6% of greenhouse gas emissions in Europe and 25% of road transport emissions. The aim is to introduce new rules, with a 45% reduction in emissions from 2030, 65% from 2035, and 90% from 2040. Unlike the automobile industry, zero CO2 is off the agenda at this stage (although we are getting close to it in 2040) as is banning internal combustion engines altogether.
However, this will be the case for urban buses. The Commission is proposing to make them all zero-emission from 2030 onwards, in order to stimulate faster deployment in cities.
The aim is to ensure a rapid migration from internal combustion engines to low or zero carbon emissions, using electrification and hydrogen. And using synthetic fuels is out of the question. The Commission is basing these new rules on a consultation, held between December 2021 and March 2022.
As regards to industrials, they are calling through the ACEA and the CLEPA (manufacturers and suppliers) for a holistic approach by accompanying these zero emission requirements with massive investments in charging stations and hydrogen refuelling stations. The association calls for more realism.

Article written by Laurent Meillaud and translated by Logan King