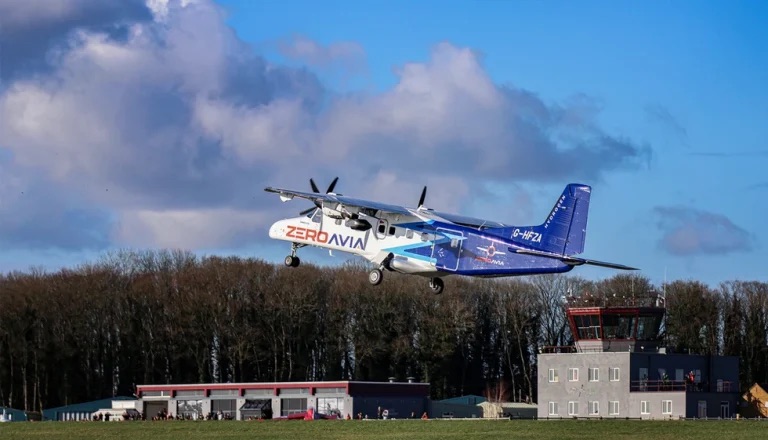 As it had been announced, the American start-up made its first official flight in Great Britain. ZeroAvia made a 19-seat hydrogen retrofitted aircraft fly. A world first.
The flight took place yesterday at Cotswold Airport in Gloucestershire, where the company has a research centre. A successful 10 minute flight from start to finish, including taxiing, take-off, looping through the sky and landing. ZeroAvia flew a Dornier 228, which had a combustion engine (a Honeywell TPE-331) on one side and a 600 kW electric motor, powered by two fuel cells and hydrogen tanks on the other side. In the test configuration, all H2 elements were placed in the cabin.
The transformation was carried out as part of the HyFlyer II research programme, supported by the Aerospace Technology Institute (ATI). The flight was made possible thanks to the 'full Part 21 flight permit' issued by the British authorities.
The start-up is now aiming for certification later this year. Its ambition is to have the first hydrogen-powered aircraft commercialised by 2025.
Article written by Laurent Meillaud and translated by Logan King