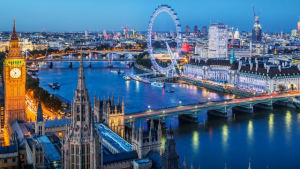 The UK's first-ever Hydrogen Strategy drives forward the commitments laid out in the Prime Minister's ambitious 10 Point Plan for a green industrial revolution. The country has an ambition for 5GW of low carbon hydrogen production capacity by 2030 – the equivalent of replacing natural gas in powering around 3 million UK homes each year.
A booming, UK-wide hydrogen economy could be worth £900 million and create over 9,000 high-quality jobs by 2030, potentially rising to 100,000 jobs and worth up to £13 billion by 2050. By 2030, hydrogen could play an important role in decarbonising polluting, energy-intensive industries like chemicals, oil refineries, power and heavy transport like shipping, HGV lorries and trains, by helping these sectors move away from fossil fuels.
UK will unlock £4 billion investment by 2030
More details here.