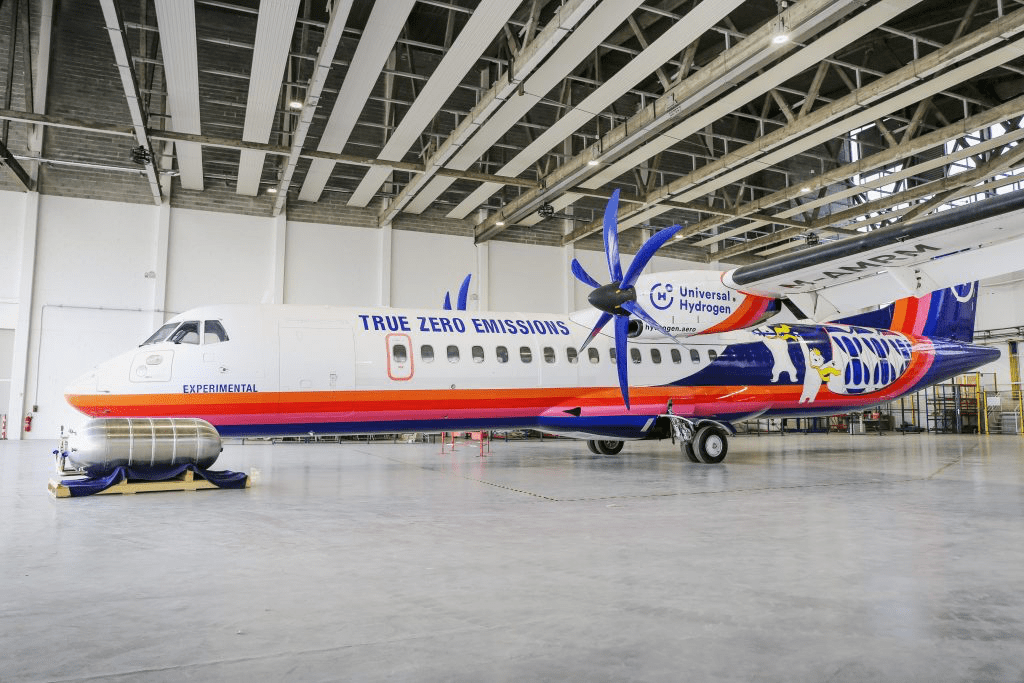 On its website , the airline reveals that it wants to use aircraft retrofitted by Universal Hydrogen and also use synthetic fuels.
You can read it on the blog section of the Amelia Green website (a company founded by Regourd Aviation), which features an interview with Adrien Chabot, Director of Innovation. He reminds us that the Group has become a founding member of AZEA (Alliance for Zero-Emission Aviation) and of Target True Zero (an initiative of the World Economic Forum). It is also a member of the International Air Transport Association (IATA) and subscribes to the 'fly net zero' commitment, which aims to achieve net zero carbon by 2050.
Above all, Amelia has entered into a partnership with Universal Hydrogen. By committing to the purchase of three conversion kits, Amelia will become the first company to fly on hydrogen on an ATR72-UH2. "While hydrogen is a particularly suitable solution for our ATRs, its application to the rest of our fleet may be delayed. It is therefore essential to consider all solutions, such as sustainable fuels (SAF)," explains Adrien Chabot.
Amelia is also focusing on optimising our operations using a tool developed by Thales, Flight Footprint. Data analysis makes it possible to quantify emissions and ultimately reduce the impact on global warming.
"These commitments and partnerships make Amelia one of the most advanced regional airlines in Europe in terms of energy transition," says Adrien Chabot.
Do you want to learn more about hydrogen in aviation? You can read our latest 2 articles on the subject here and there.
Article written by Laurent Meillaud and translated by Logan King