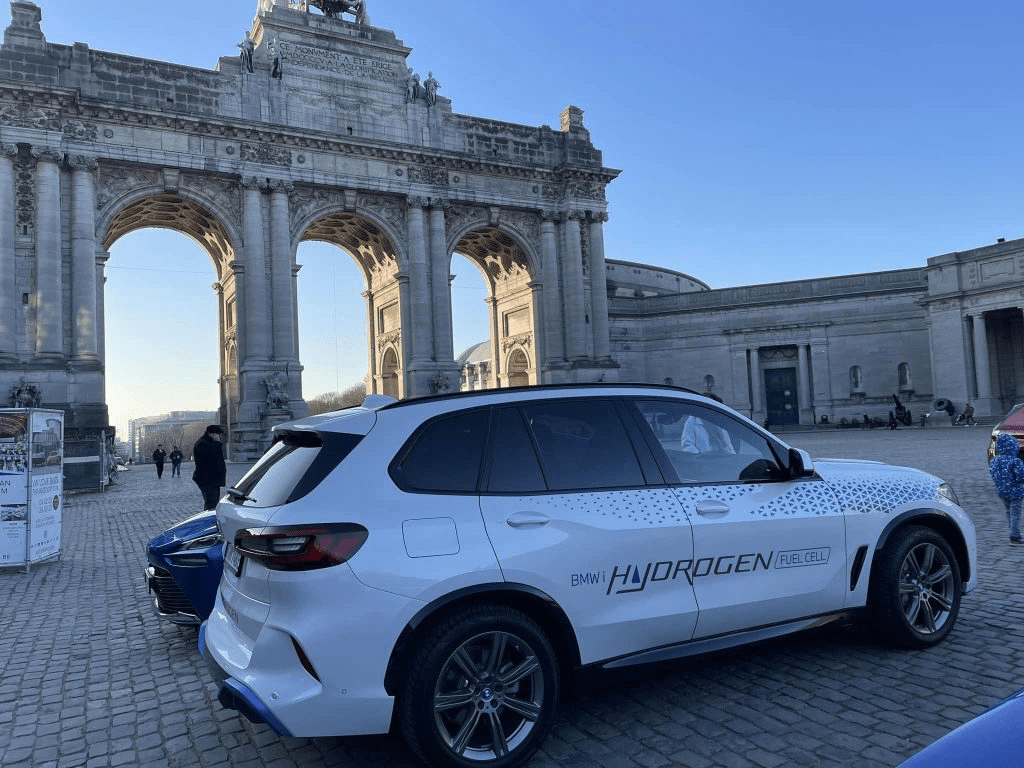 Several manufacturers from the automotive and hydrogen sectors were present at the event organized by the European Commission on Wednesday, 1st March. Their presence testifies to the growing interest in hydrogen as a complement to battery electrics.
Originally, it was only a high-level event on the subject of "Repowering the EU with the hydrogen valleys: showing innovative solutions." But it was held at Autoworld, a renowned automotive museum in Belgium and Europe. In addition, there is a link between Mariya Gabriel, Commissioner for Research and Innovation, and the Automobile Club de l'Ouest (ACO). She had already come to Le Mans to learn more about the local ecosystem and she even had had a first drive on the circuit in a MissionH24.
The conference was attended by Pierre Fillon, President of the ACO (the organiser of the 24 Hours of Le Mans) and the partners of the MissionH24 programme, including Symbio, Plastic Omnium, Michelin and TotalEnergies. They also took advantage of the event to present the 2023 MissionH24 livery (mettre le lien de l'article). In addition to these companies, Toyota Europe, Stellantis and Alpine for the Renault group also participated.
BMW came to exhibit the IX5 Hydrogen, recently disclosed in Antwerp. There were also Toyota Mirai, Hyundai Nexo and even a Mercedes GLC Fuel Cell.
Whether it is in the context of motor racing and/or road vehicles, it shows that the automotive industry is interested in hydrogen and is following the developments, particularly with regard to ecosystems and infrastructure development.
Article written by Laurent Meillaud and translated by Logan King