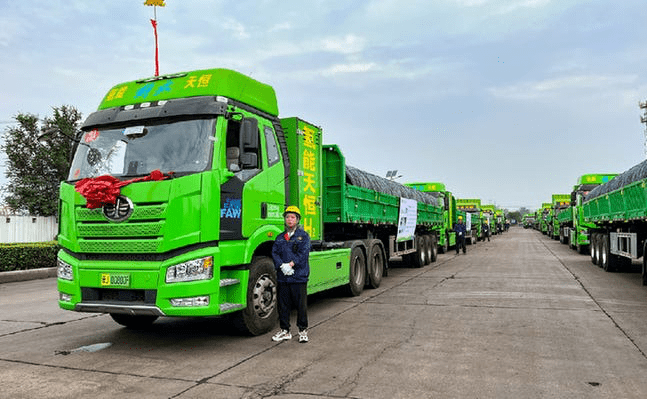 Jinnan Group to deploy 10,000 hydrogen trucks in China.

The Jinnan Group, which specialises in the production of steel and iron, has announced its intention to deploy 10,000 hydrogen-powered trucks to decarbonise its activities.
Based in Shanxi province, this major producer (10,000 tonnes of steel per year) is turning to hydrogen. Not for its process, but for transport. It has just announced its intention to deploy 1,000 trucks this year, 2,000 in 2024 and 7,000 in 2025. These fuel cell trucks will replace diesel vehicles.
Even in China, the recharging infrastructure does not allow for long-distance road transport with batteries. Hydrogen is therefore a much more credible alternative, especially as it can be found at around $3.6 per kilo at the pump in the Shanxi region (an industrial region where hydrogen is an abundant co-product).
According to the China Hydrogen Bulletin, there is some excitement about the electric truck. Another steel producer, Hbis Group, will deploy 500 trucks this year. Baowu, Rockcheck and Delong have made similar commitments.

If you want to learn more about hydrogen in China you can read our latest article about the it here.
Article written by Laurent Meillaud and translated by Logan King