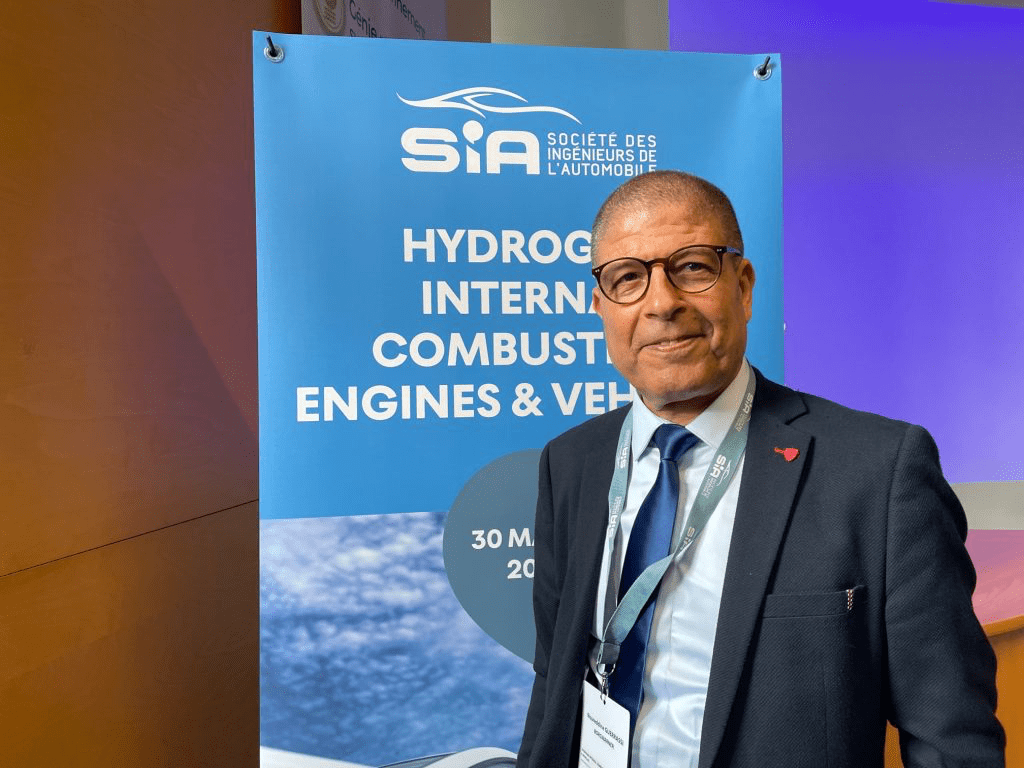 Within the framework of a conferences day, the SIA* (Société des Ingénieurs de l'Automobile) and the Prisme laboratory proposed to discuss the hydrogen engine. An event that went beyond expectations.
The first edition, launched a year ago in Châlons en Champagne (France), was a gamble. The second, organised on 30 March, raised even higher expectations, but not to the point of turning away people. With 280 participants (including manufacturers and equipment suppliers), engines and vehicles on display, the event was honoured by the local press. And the industry needs to get the message across to the general public.
The President of this day of conferences within the SIA, Noureddine Guerrassi (also a combustion specialist at Borgwarner), looks back on this event with Hydrogen Today in a podcast. And he is very satisfied, both in terms of technical advances, but also in terms of debates around this solution.
The interview with Noureddine Guerrassi can be listened here (in french).

* An association of French engineers, managers, technicians and automotive professionals working in the automotive sector in France.
To learn more about this day organised by the SIA, see our last two articles on the subject here and there.
Article written by Laurent Meillaud and translated by Logan King