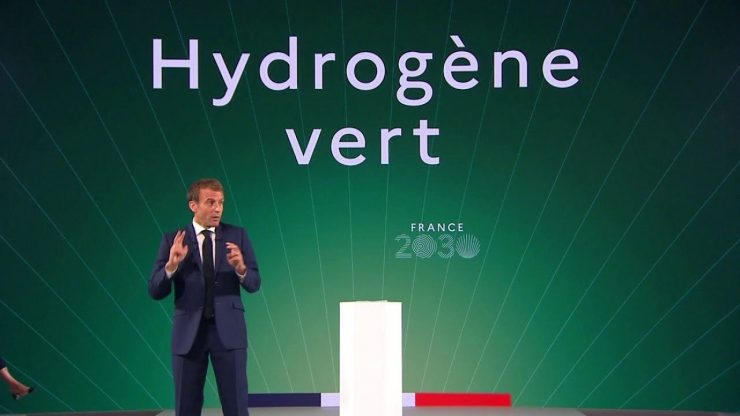 Emmanuel Macron took the floor this morning to present France 2030: an investment plan that amounts to 30 billion euros over 5 years. It aims to develop industrial competitiveness and future technologies. Hydrogen is one of these priorities, along with batteries and small nuclear reactors.
The objective is to "become the leader in green hydrogen in 2030" said the head of state, with "at least two Gigafactories of electrolyzers" on French territory. "This is really part of one of the sectors where we can be leader. This is really a sector in energy where we can do it because we have assets. We have the possibility to make electrolysis very decarbonized, it is a huge opportunity. This is what will allow us to be a leader," he said.
What we must absolutely do for hydrogen is not to repeat the mistakes we have made on renewable energy," continued Macron. "We have invested too little in the supply side and the ability to develop our industry. We must develop our industrial offer in hydrogen and therefore invest massively in this sector.
By 2030, the President wants the country to be able to "massively produce hydrogen" and to develop "all the technologies needed for its use".
(Source: Le Monde)
Article written by Laurent Meillaud and translated by Julien Sistac.