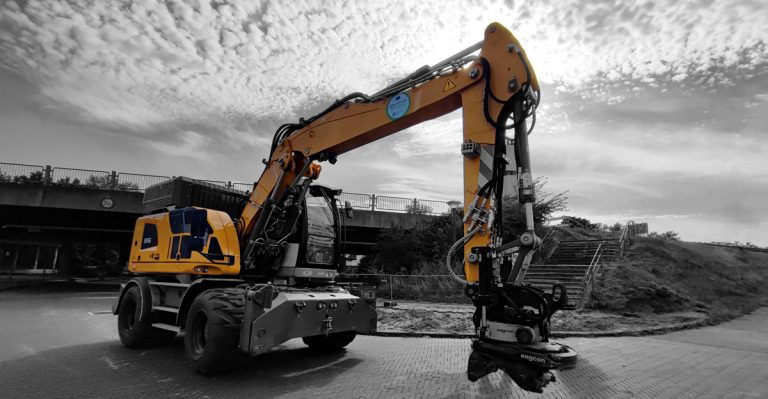 Dutch specialists have retrofitted two excavators. A solution that complements the actions of manufacturers who plan to launch models with fuel cells or H2 combustion engines.
This is the result of a partnership between Zepp solutions, a fuel cell specialist, and Terberg Tekniek, a retrofit specialist. The two worked together to convert two Liebherr excavators (model 916 Litronic) from diesel to hydrogen. Zepp's battery system has already proved itself on board a taxi boat in Amsterdam. The company also claims to have contracts for hydrogen-powered tractors (two units are planned for the end of the year). As for Terberg Tekniek, it is developing a hydrogen generator that can also be used in the construction sector. It will be available by this summer.
Retrofitting is a solution for converting excavators to hydrogen. But it is not the only one. For instance, a few months ago, the manufacturer Liebherr presented at the Bauma trade fair in Munich a model (R 9XX H2) equipped with a 6-cylinder combustion engine powered by hydrogen. This prototype was awarded a prize. Liebherr says it has an open approach regarding the technology.
You may also remember that JCB had presented a prototype of a fuel cell excavator in 2020. The manufacturer had then announced that it wanted to start mass-producing models in 2023. The company is owned by Jo Bamford, who bought the bus company Wrigthtbus and intends to develop hydrogen. In parallel, JCB is developing a hydrogen engine for non-road vehicles.
Article written by Laurent Meillaud and translated by Logan King