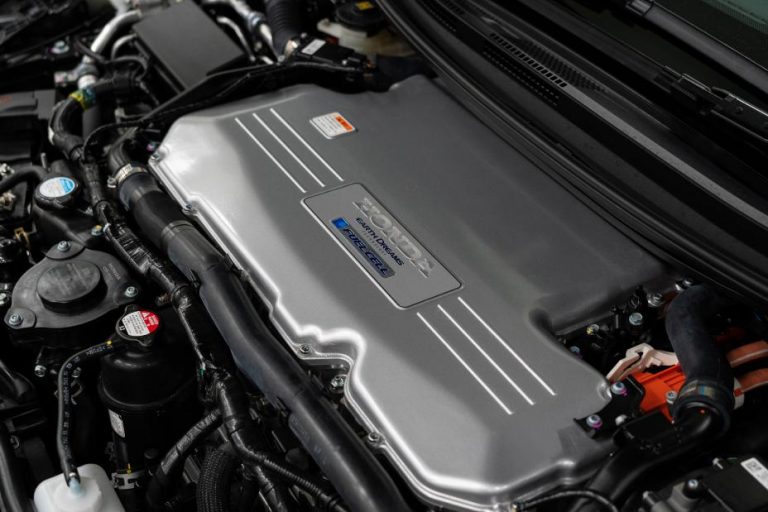 In a press release from its American subsidiary, the Japanese manufacturer announced the arrival of an H2 version of its CR-V SUV in 2024. It will be produced in a factory in Ohio that specialises in small series.
Honda had tiptoed out of the hydrogen car business. It had decided to stop the career of the Clarity Fuel Cell, which had been offered since 2017 in a few leasing markets. However, the brand has long been involved in the field. Its first H2 car dates back to 2002.
It is to be noted that the brand has decided to cash in on the dynamic set in motion in the USA by Joe Biden, which is favourable to both battery and fuel cell vehicles. It is therefore no coincidence that the choice fell on the PMC (Performance Manufacturing Center) site, a factory capable of producing small volumes in Marysville, near Columbus. And rather than designing a specific vehicle, Honda is using the base of the CR-V, an SUV also known in Europe and which sells well in the United States. The new generation will make 50% of its sales in hybrid.
The brand is not giving any details at this stage about the performance of the hydrogen version. However, it has invested 14 million dollars in the network of stations in California and it is a partner of General Motors through the Fuel Cell Systems Manufacturing joint venture. Honda believes that hydrogen is complementary to the battery and will make it possible to achieve the objective of a 100% zero emission vehicle range by 2040.
Article written by Laurent Meillaud and translated by Logan King