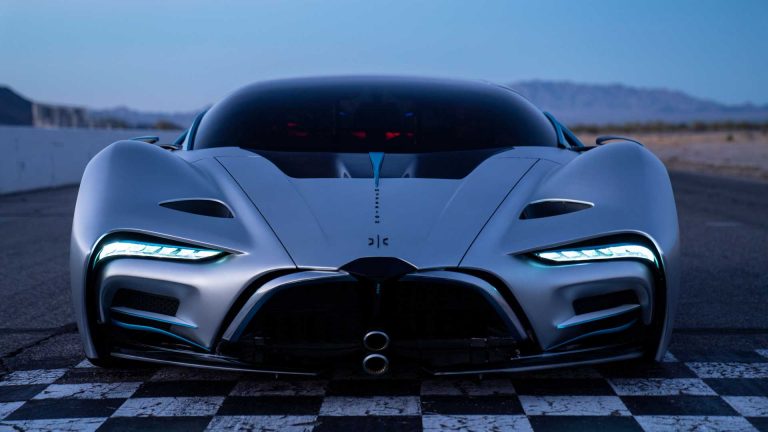 The start-up is exhibiting its hydrogen hypercar, as well as a refuelling station. It will also present its outlook of the ecosystem.
Yes, car shows still exist and the one in Los Angeles (USA) is one of them. This event is more regional than truly international, but it will be an opportunity for Hyperion to show its XP-1, a hydrogen-powered hypercar with over 2,000 horsepower.
Here is the teaser for the show.
The start-up will also take the opportunity to present its XF-7 Hyperfuel station concept., The company, which claims a partnership with NASA, says that space agency technologies allow for efficient refuelling of both hydrogen and electric vehicle batteries. The station can also help stabilise the power grid by feeding energy back into it.
At the Los Angeles show, Hyperion is also offering solar panels to generate renewable electricity that can then be used to generate hydrogen. Another borrowing from space travel.

Article written by Laurent Meillaud and translated by Logan King