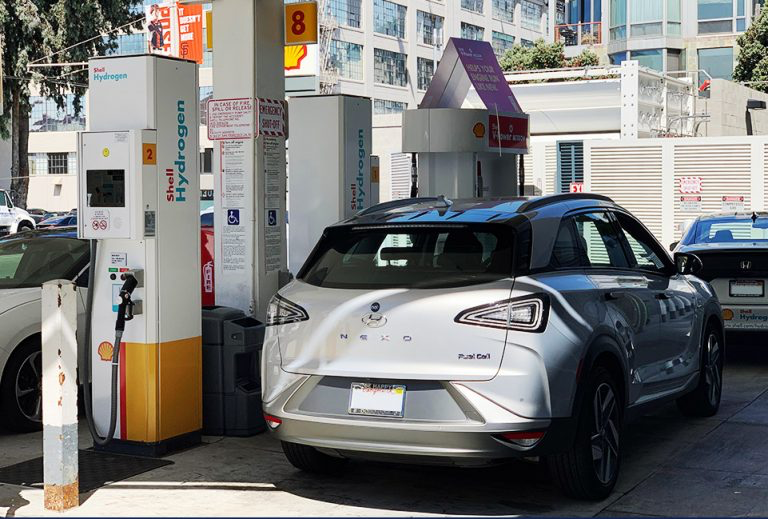 According to the Korean energy firm SNE Research, the Nexo leads the hydrogen car market ahead of Toyota.
Over the period from January to October, worldwide H2 car volumes reached 16,195 units compared to 14,879 in 2021, an increase of 8.8% over one year. These are modest figures, given the few manufacturers involved at the moment. According to SNE Research Hyundai leads the way with a total of 9,591 units sold and a 59.2% share of the global market. In comparison, Toyota with the Mirai only has a 17.9% share. The Japanese company sold only 2,897 units of its saloon car from January to October, a drop of 47.4%, while Hyundai improved its score by 21.7%.
However, Toyota should improve its figures. The Japanese company was planning to import the second-generation Mirai into China at the end of this year and then launch a locally produced hydrogen vehicle on the Chinese market. It should be noted that the ranking includes the Honda Clarity (209 units) and the Maxus Euniq 7 (198 units).
Hyundai is also diversifying into trucks. Its X-Cient Fuel Cell is available in Switzerland (41 units), Germany, Korea, New Zealand and the USA (35 units planned). It is also coming to Israel.
Article written by Laurent Meillaud and translated by Logan King