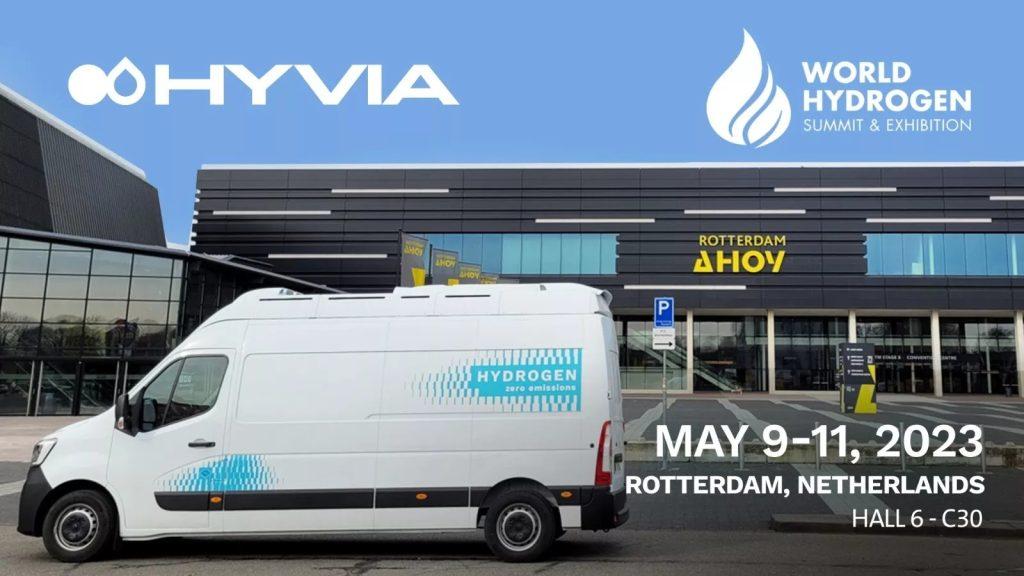 Hyvia strengthens its position in the Netherlands
For the second year in a row, the Renault and Plug subsidiary will participate in the World Hydrogen Summit in Rotterdam, in the Netherlands. This will be an opportunity for the customers of a country at the forefront of hydrogen mobility to test the Master Van H2-TECH.
This is a strategic market for Hyvia, which has announced its first order in the country with GP GROOT, a major player in the field of recyclability and renewable energy. With the support of Renault, 4 car dealers have been appointed to deliver and monitor the vehicles. They are already specialised in light commercial vehicles. The Rotterdam event will be an opportunity for Hyvia to present and test drive its hydrogen van.
The Renault and Plug joint-venture also announces the creation of Hyvia Financial Services: a financing solution for vehicles and H2 refuelling stations that will be gradually deployed throughout Europe.
During the summit, on 11 May, Mehdi Ferhan, COO HYVIA, and Anouk Poelmann, CEO Renault Group Nederland, will hold a conference on H2 mobility. Another event is planned for the end of the summer. Hyvia is planning a Hydrogen Mobility Conference on 25 August, together with its partners Plug, Renault Group, BWT Alpine F1 Team and Renault Group Nederland during the Formula 1 Grand Prix in Zandvoort, in the Netherlands.
Do you want to learn more about Hyvia? You can read our latest article about the group here.
Article written by Laurent Meillaud and translated by Logan King.