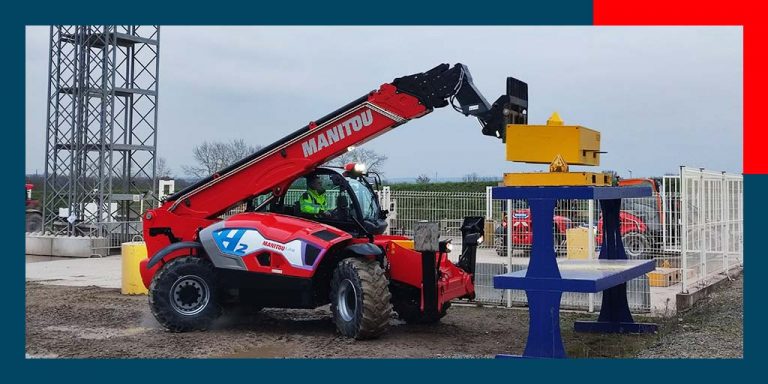 The French materials handling group aims to bring a 100% hydrogen-powered vehicle on the market in 2026. It unveiled its research roadmap this very week.
Manitou -which is based in Ancenis, near Nantes- has just equipped its test centre with a green hydrogen station. This is a symbolic first step in the development of its brand new prototype telescopic forklift. For this first machine, the group relied on an existing model from its range of machines dedicated to construction, capable of lifting loads up to 18 m. It will be tested in real-life conditions at the end of 2023 on construction sites in order to benefit from users feedbacks that will be valuable to perfect this prototype. At this stage, Manitou is exploring two types of technology: the hydrogen fuel cell and the combustion engine. The first prototype will use a fuel cell, but the group will choose the most appropriate hydrogen solutions for its customers' needs.
Manitou Group wants to combine electric and hydrogen ranges according to the applications of each user, with a target of 43% of low-emission products marketed by 2030. In the presence of the President of the Pays de la Loire region, Christelle Morançais, the group's vice-president in charge of research, Julien Waechter, called for support from the public authorities to develop an ecosystem.
Article written by Laurent Meillaud and translated by Logan King