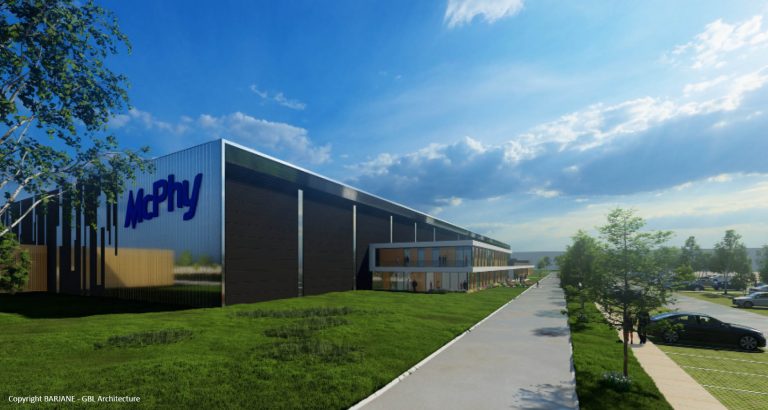 The long-awaited electrolysers plant has finally been approved by Europe under the framework of the IPCEI Hy2Tech and is to be installed in the Aeroparc of Fontaine, close to Belfort.
The installation of McPhy came true when the purchase act for the land at the Aeroparc was signed in Fontaine, close to Belfort on September 16. This 8-hectare parcel of land is worth €800,000 (about $803,000) and the investment dedicated to the plant is over €30 million (about $30 million).
This "gigafactory" specializing in the production of electrolysers, which are used to obtain green hydrogen from water electrolysis, will be operational in 2024. Eventually, 450 new jobs will be created in Grand Belfort for the hydrogen industry.
Article written by Laurent Meillaud, translated by Marina Leite and reviewed by Logan King.