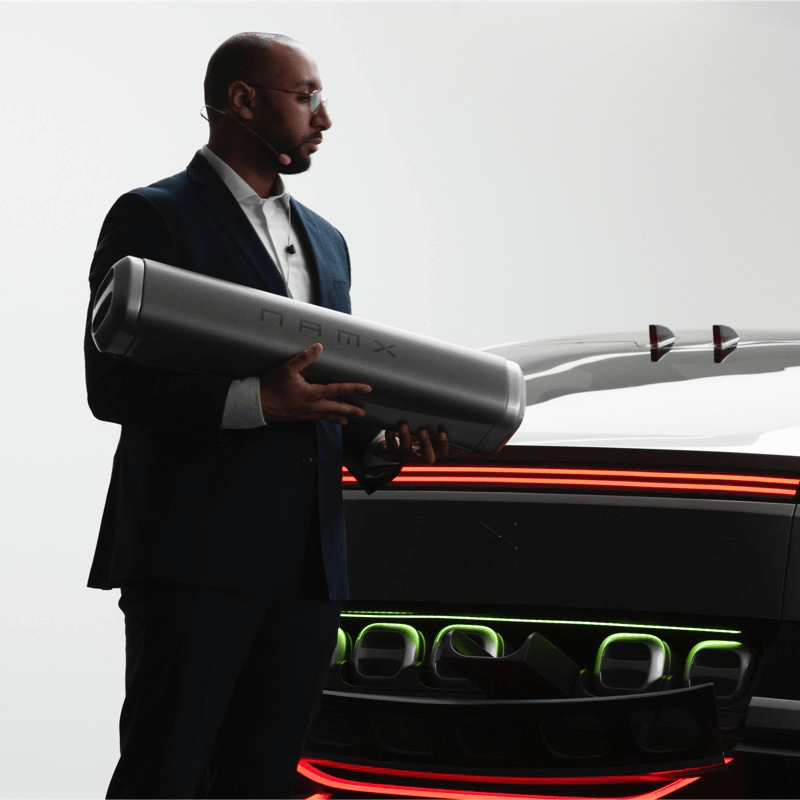 Namx has announced that it will exhibit its SUV at an event in Tangier, Morocco. This will be a first for Africa.
Faouzi Annajah, a French-Moroccan entrepreneur, has announced that he will be attending Industry Days, organised in Tangiers by a specialised magazine, on 28 and 29 April. The event is placed under the patronage of King Mohammed VI. Namx will therefore exhibit its hydrogen vehicle and meet its partners there.
The brand is expected to make announcements about its latest developments.
During the event, several leading figures will speak, including several ministers, representatives of the Moroccan hydrogen ecosystem (H2 Green Morocco, Iresen), Renault and even an astronaut from NASA.
Do you want to learn more about Namx? You can read our latest article about the company here.
Article written by Laurent Meillaud and translated by Logan King