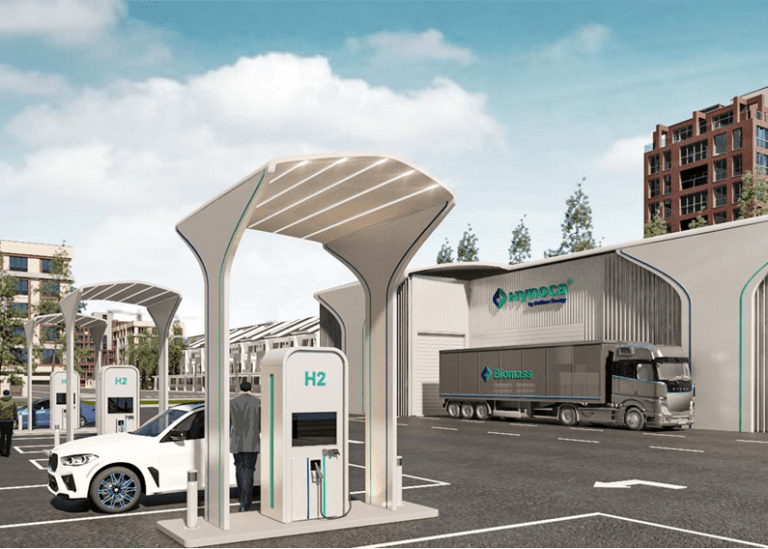 The French SME, Haffner Energy, has just signed two contracts with Carbonloop for its Hynoca process. The company expects a considerable increase in its turnover.
On 31st March, Haffner Energy had a €17.5 million order book (about $19 million). In particular, the company has signed two significant contracts with Carbonloop (a company specialising in the decarbonisation of industry and incubated by the Kouros investment fund) for the production of a total of 450 tonnes of hydrogen per year for heavy mobility.
Each site will produce from 7,000 tonnes of biomass residues: 225 tonnes of hydrogen, 1,100 tonnes of biochar and capture around 2,400 tonnes of CO2e per year, which are certified by carbon credits. This hydrogen will be sold to Hyliko (another Kouros Group company), which will distribute it through its network of service stations for heavy goods vehicles. The biochar, which is a natural fertiliser, will be marketed to the agricultural sector.
The first site operated by Carbonloop will be located in Villabé (South of Paris), near Hyliko's distribution station, ideally located along the A6, south of Paris. The second site will be unveiled later this year.
Further orders are expected in the near future. Haffner Energy therefore expects a strong increase in turnover by March 2024 (compared to the €0.3 million estimated for the 2022/23 financial year). The company, which plans to set up operations in the US, is banking on its Synoca technology, which enables the production of e-fuels and sustainable aviation fuel.
If you want to know more about Haffner Energy, you can read our latest article mentioning the company right here.
Article written by Laurent Meillaud and translated by Logan King