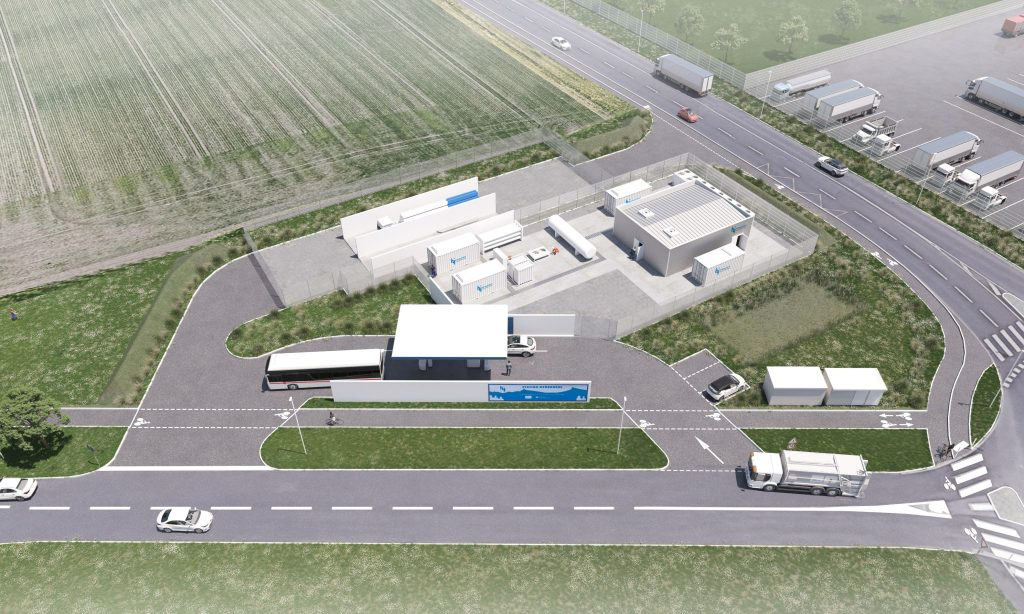 During the Hyvolution exhibition, France Hydrogène unveiled a study carried out with the PFA and IRT SystemX as part of the National Hydrogen Council (CNR). These partners have carried out a modelling of the needs for hydrogen charging infrastructures for land mobility in metropolitan* France up to 2030, with a crossing-point in 2026.
The study has the merit of being scientific and is in line with France Hydrogène's estimates. At least we know that this figure is consistent. Mathematical models have been used to come up with this result. They took into account different master plans to optimise the number, location and sizing of H2 stations for refuelling light vehicles (hydrogen-powered passenger cars and light commercial vehicles are already available on the market) and heavy goods vehicles(some of them are in the demonstration phase, but they will enter the pre-commercialisation phase by 2026).
Regarding vehicles, the modelling is based on data from the Ministry of Ecological Transition and PFA studies. Demand revolves mostly on professional uses, with a high proportion of LCVs (80%) in the light vehicle segment, since these vehicles are already marketed and particularly well suited to these uses. As for the schedule, the modelling incorporates a crossing-point in 2026, which is a close timeframe that is considered relevant for light vehicles LCVs. As for heavy goods vehicles (HGVs), the landmark date is 2030, which corresponds to a trajectory for the introduction of vehicles onto the market.
In 2026, the modelling mostly targets the cities located in the 43 French LEZs*. At that time, it is forecast that a 50,000 light vehicles fleet will be supplied by more than 210 stations. This is followed by 340,000 vehicles and almost 750 stations in 2030. As for HGVs, the fleet circulating in France will reach more than 11,000 vehicles in 2030 supplying from nearly 170 stations. The total slightly exceeds the 1,000-station threshold.
The first phase of the modelling has enabled the emergence of master plans for the deployment of hydrogen charging infrastructure based on a matching of supply and demand at national level. However, these models must now be compared with a more detailed vision of the projects already underway or to come in the territories, as well as with regional specificities and paths.
* France excluding its overseas territories
**Low Emission Zones
Article written by Laurent Meillaud and translated by Logan King