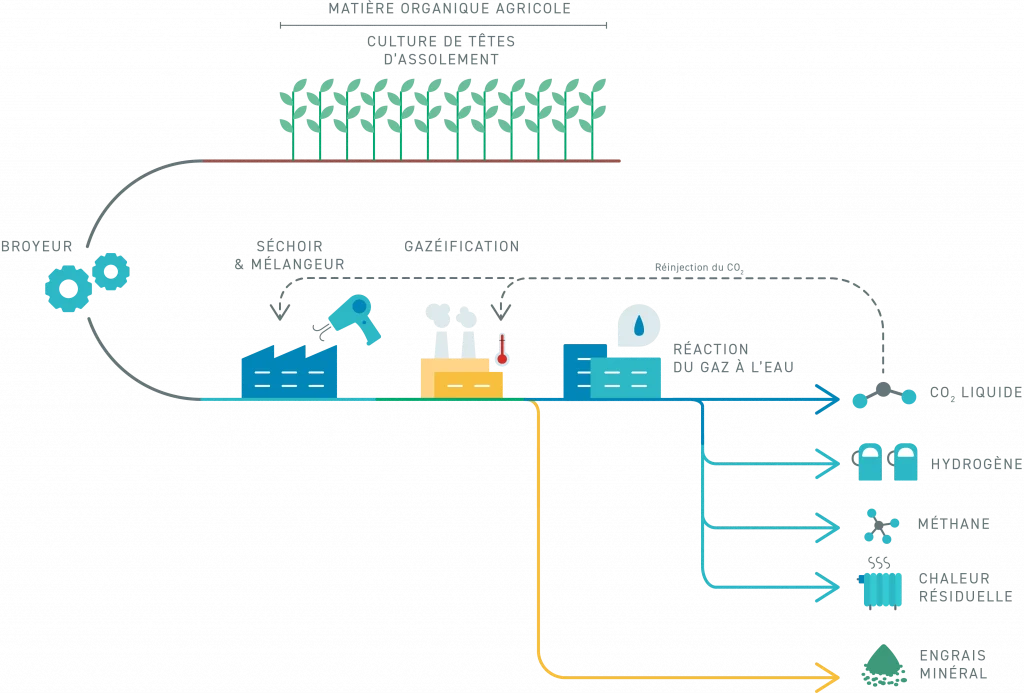 A boost for the biomass-based H2 sector: the start-up Qairos Energies, based in Loué (Sarthe, western France), is to be awarded a prize for its project to convert hemp into hydrogen.
Although electrolysis usually comes to mind first when mentioning renewable hydrogen, biomass also has a part to play. And that is precisely the purpose of this prize, in the "Renewable Energies" category, which will be awarded this afternoon to Jean Foyer, the President of Qairos Energies. In fact, the prize itself has nothing to do with the 'Salon des Maires' (which awards its own prizes for territorial innovation). The prize was awarded last October, during the first national meeting of decarbonation manufacturers held in Paris. But the setting seemed ideal for the strategic committee of the new energy systems sector to award the prize.
Representatives of Schneider Electric and GRDF (members of the strategic committee), as well as the mayor of Le Mans, Stéphane Le Foll, will give the award at 3.30 pm.
The company Qairos Energies will be rewarded for its project of converting hemp into hydrogen through a factory based in Trangé, near Le Mans. "It is a great source of pride to be recognised at national level as a producer of renewable energy," says Jean Foyer, president of the company. And to be frank, he did not expect it. In any case, this prize is a way of calling on political leaders and making them understand that there are other ways of producing hydrogen, thanks to a renewable gas.
"With hemp, it's a very short carbon cycle, it grows in three and a half months. Besides, it's a seed for feeding animals" says Jean Foyer. Albeit his project is attractive, it is not yet operational. The processing plant was supposed to be operational in 2022, but it has not been authorised to operate yet. "As soon as we have the State approval for the recognition of the various gas production methods, we can proceed. But, as of today, nobody knows when this support mechanism will be present. I see a lot of positive signals," says the president of Qairos Energies.

Article written by Laurent Meillaud and translated by Logan King