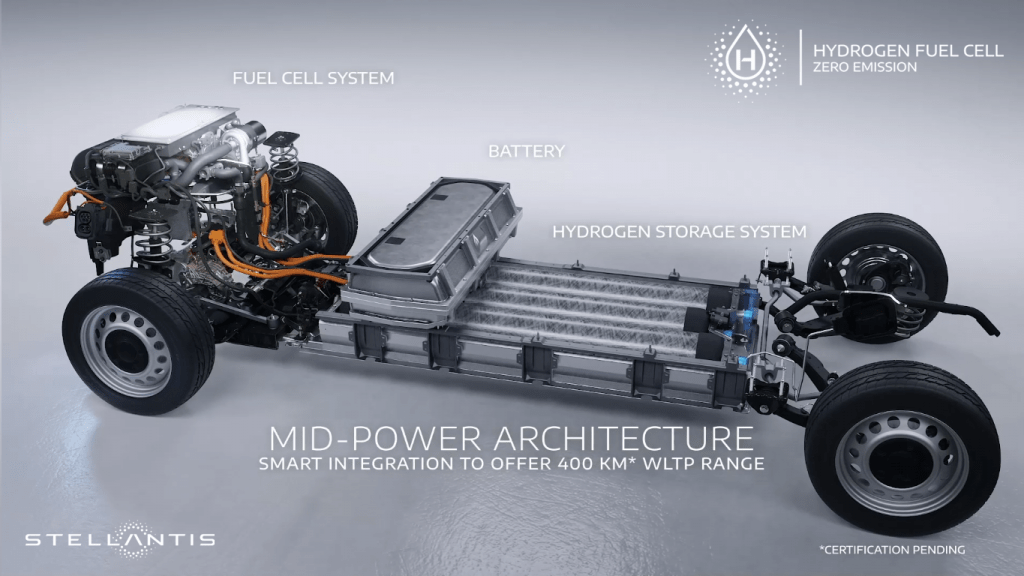 As it had announced (see our article), Stellantis has taken a share in the capital of Symbio. It is now in equal shares with Michelin and Forvia (Faurecia) in the company.
This is a symbolic step for the French group which is deemed as the world leader in hydrogen fuel cells. Stellantis is thus acquiring a stake in Symbio. The announcement was made at the end of 2022 and it took a few months to make this ambition a reality. Subject to the usual regulatory approvals, the transaction is expected to be completed in the third quarter of 2023.
Concretely, the car manufacturer will take a 33.3% stake in Symbio. Faurecia and Michelin will each retain a 33.3% stake.
Stellantis found an opportunity in Symbio
"The acquisition of an equal stake in Symbio will strengthen our leading position in the field of hydrogen vehicles and support our production of fuel cell vans in France. This offer will perfectly complement our growing portfolio of electric models," said Carlos Tavares, CEO of Stellantis. "Hydrogen fuel cells are essential and Symbio will become an important player in this fight to protect future generations," he added. The group already offers hydrogen vans equipped with Symbio's fuel cells and wants to expand its offer to include pick-ups.
Faurecia and Michelin see this as an accelerating factor
"Symbio is now perfectly equipped to develop and strengthen its leadership outside Europe, at a time when the automotive sector is accelerating its zero-emission strategies," said Patrick Koller, CEO of Faurecia. "This agreement is a win-win situation for all parties and allows FORVIA to confirm its status as a global leader in clean mobility," he added. "Stellantis' entry into Symbio's capital is a tremendous development accelerator for our joint subsidiary," said Florent Menegaux, President of Michelin.
Symbio plans to produce 50,000 fuel cells a year by 2025. Most of which will be produced in its latest-generation gigafactory in Saint-Fons, near Lyon, which is due to start production in the second half of 2023. Last year, Symbio announced the implementation of its HyMotive project to accelerate its industrialisation. The aim is to reach a total annual production capacity of 100,000 systems in France by 2028. This could create around a thousands jobs in the country.

Do you want to learn more about Symbio? You can read our latest article about the group here.
Article written by Laurent Meillaud and translated by Logan King