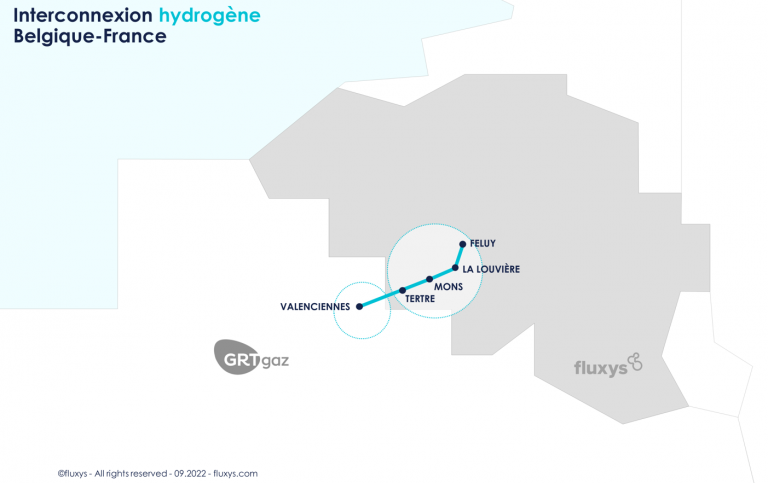 GRTgaz and Fluxys Belgium are pleased with the success of their call for tenders. No less than 17 companies have expressed their interest in connecting their production or consumption site to the cross-border open access hydrogen transmission system project between France and Belgium, located in the Hainaut region (West Belgium).
This cooperation between GRTgaz and Fluxys Belgium follows on from the consultations carried out in France and Belgium to assess hydrogen transport needs of market players. Both operators have identified two areas as high potential: the Valenciennes area in France and the Mons area, extended to La Louvière and Feluy in Belgium. Based on the responses received, the objective is to reach a production capacity of 300 MW to 600 MW and a hydrogen consumption of between 1.5 and 3 TWh/year depending on the variants considered.
A feasibility study was launched last October. It will allow to establish the infrastructure's dimensioning as well as an initial evaluation of its cost. The results are expected in the first quarter of 2023.
Article written by Laurent Meillaud, translated by Marina Leite and reviewed by Logan King.