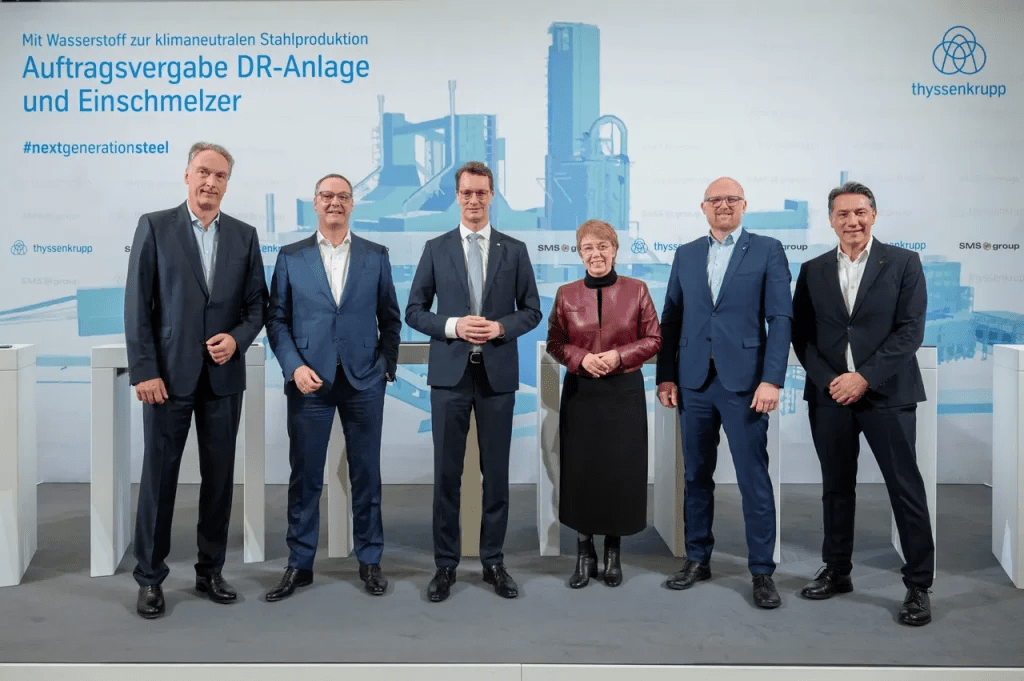 The group has announced a multi-billion euro project to produce low-carbon steel in Duisburg. It will deploy a so-called direct reduction (DR) plant, which will run on hydrogen.
It is one of the world's largest projects of its kind. It is expected to avoid the emission of 3.5 million metric tons of CO2 per year. As part of this project, Thyssenkrupp Steel has selected the SMS Group (based in Düsseldorf) to design and produce a hydrogen-based reduction system. A contract worth €1.8 billion (about $1.9 billion). From the end of 2026, this installation will be able to generate 2.5 million metric tons of carbon-free steel.
At this stage, the project is subject to approval by Europe so that it can benefit from state aid. The federal government and the state of North Rhine-Westphalia have already announced their financial support.
Thyssenkrupp, which aims to reduce its CO2 emissions by 30% by 2030, intends to achieve carbon neutrality in its steel production by 2045 at the latest.
Article written by Laurent Meillaud and translated by Logan King