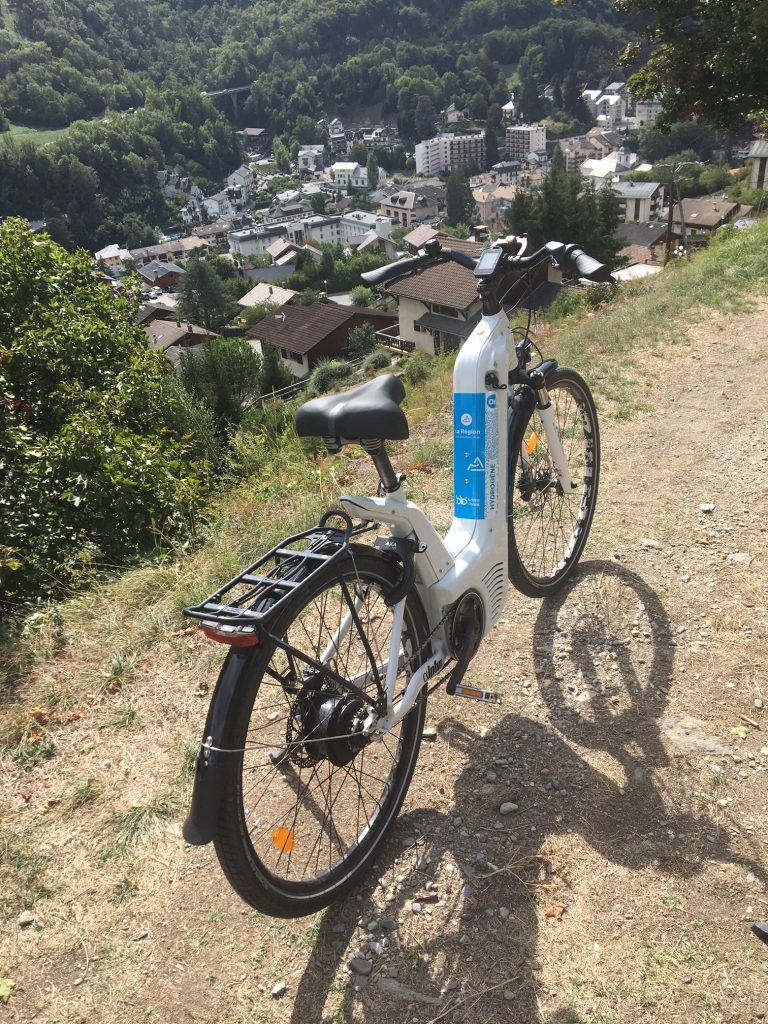 After a record-breaking driving a hydrogen-powered car, the director of the Val Thorens circuit (Savoy*) travelled across the region on a bicycle to promote this low-carbon mode of transport.
In September 2021, Hyundai did a road show with its Nexo in the cities of Chambéry, Grenoble, Lyon, Saint Etienne and Clermont-Ferrand, before ending up in Val Thorens to set an endurance record (6 hours on an ice circuit). Crédit Agricole, a French international banking group, which had been a partner** of the event, decided to take up a new challenge: to rally these 5 cities with an electric bike running on hydrogen.
The town of Brides les Bains, in Savoy, used a bike supplied by Pragma. The first stage took place on Wednesday 28thSeptember between Grenoble, Chambéry and Lyon on a distance of approximately 160 km. The second stage started in Saint Etienne the following day and finished in Clermont Ferrand over a distance of approximately 140 km. Olivier Pignon, the director of the Val Thorens ice circuit, was the one who rode this loop.
*A French department bordering Switzerland and Italy.
**In association with the Auvergne Rhône Alpes Region, Hympulsion, Michelin, HRS, SATM / Vicat and Val Thorens.
Article written by Laurent Meillaud, translated by Logan King and reviewed by Marina Leite.