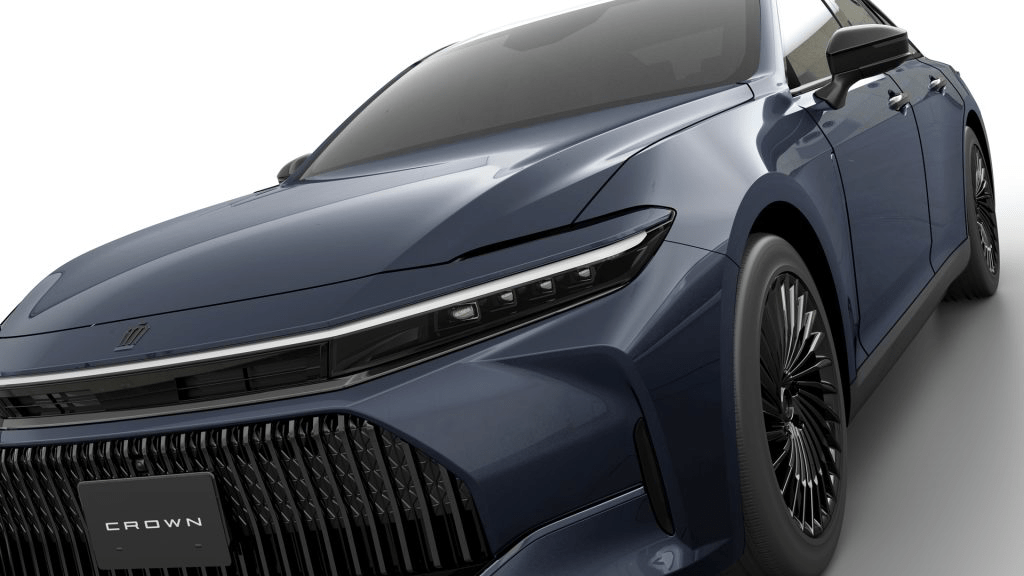 The Mirai will no longer be alone in the range. The Toyota has announced, behind closed doors, the launch of a hydrogen version of the Crown, a very popular model in Japan.
Despite refocusing on heavy mobility, Toyota is not giving up on the hydrogen car. On Wednesday, the Japanese manufacturer announced that the Crown, recently introduced as a crossover, will be available in three new versions. And one of them, the Crown sedan (5.03 m), will have a fuel cell under the bonnet.
It is comparable in size to the Mirai and will unsurprisingly have the same components. The important thing to remember is that Toyota has decided to offer the technology on an existing model that can be fitted with other engines (in this case a hybrid powertrain). This choice is made possible by the TNGA (Toyota NewGlobal Architecture) platform, introduced in 2015. The sport and estate versions of the Crown will make do with the plug-in hybrid, in addition to the conventional hybrid.
The Crown will merely be another Mirai and will probably not be seen in Europe. However, it will be interesting to witness if Toyota uses the same logic on other models in the future.

If you want to know more about Toyota, you can read our latest news about the group here and there.
Article written by Laurent Meillaud and translated by Logan King