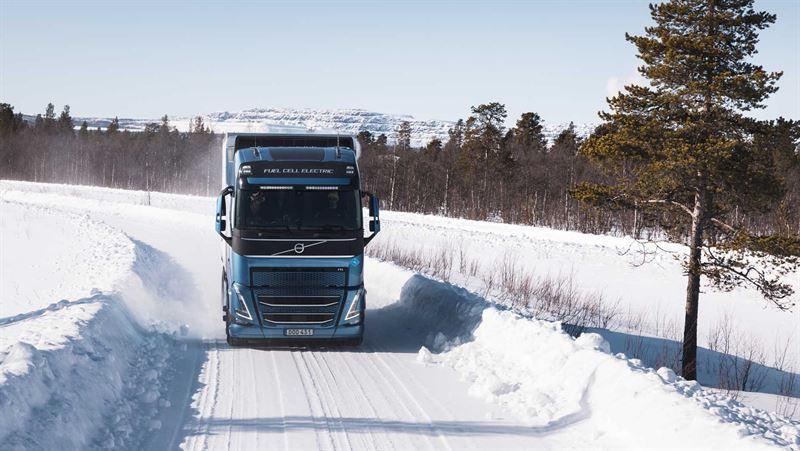 Hydrogen truck from Volvo is being road tested
After driving near the Arctic Circle in northern Sweden, the manufacturer's hydrogen-powered trucks have begun being tested on public roads.
In the first phase, the technology was tested in the harsh weather conditions of snow and ice. "The trucks were driven seven days a week," says Helen Alsio, Vice President of Powertrain at Volvo Trucks. "The tests confirmed what we had already seen in simulation and on our track near Gothenburg."

You can see the promotional video of the group's truck on LinkedIn. Here's the link.
Volvo, which already offers six electric truck models, see no reason to pit the battery against hydrogen and the fuel cell. Hydrogen-powered trucks are better suited for long-distance transport and make up for the lack of recharging infrastructure in rural areas. As a partner of Daimler Truck, which supplies the fuel cells, Volvo Trucks plans to roll-out this type of technology in the second half of the decade.
The manufacturer is also banking on biogas to decarbonise road transport.
Do you want to learn more about Volvo? Our latest article about the manufacturer may interest you.
Article written by Laurent Meillaud and translated by Logan King