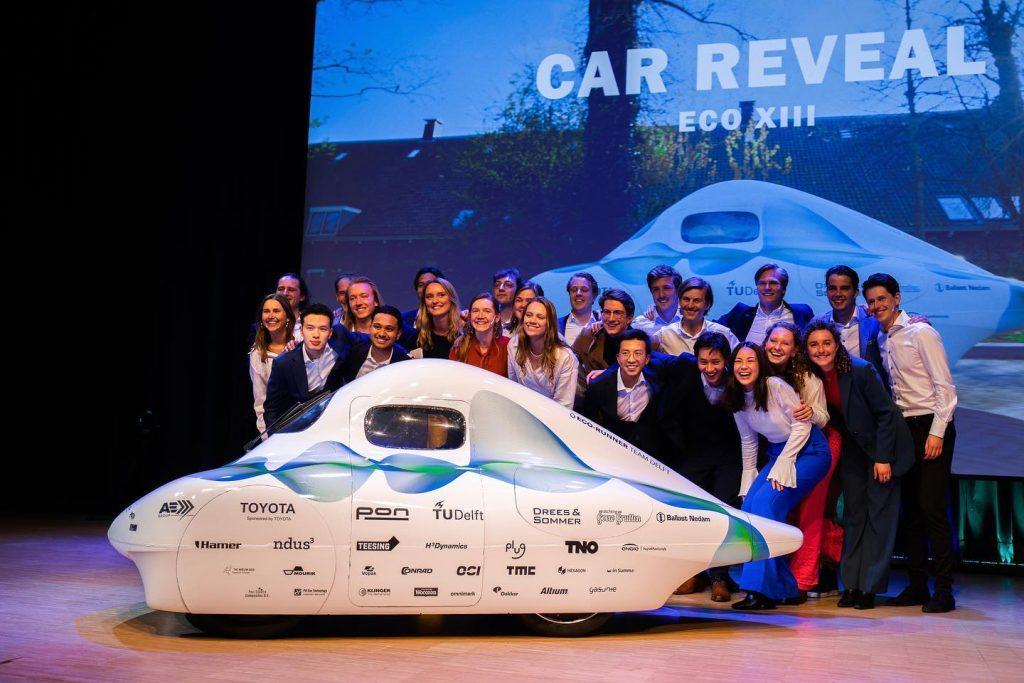 Delft University of Technology in the Netherlands wants to break the world record for distance travelled on hydrogen. The attempt is planned for June with a prototype called Eco XIII.
Driving over 2 000 km using merely 1 kg of hydrogen? With such ambitions, this is a vehicle that could enter the Shell Eco Marathon,* a students competition that consists precisely of breaking consumption records. But Delft University of Technology, which is very advanced in the field of hydrogen, wants to do better. Through its Eco Runner programme, it has designed "the world's most efficient urban vehicle."
This ultra-lightweight racing car is called Eco III. You can see it here on video, with the reveal of the car taking place around minute fifty. This record attempt will take place in the Netherlands from 23 to 25 June. The aim is to cover more than 2,056 km.
The actual world distance record using hydrogen was achieved in 2022 by ARM Engineering, a company from the Tarn region (south of France), which covered 2,055.68 km on the Albi circuit with a modified Renault Zoe that included a biomethanol-powered fuel cell.
Did you know? The University of Delft also has a racing team, called Forze Racing, which runs a hydrogen-powered car.
*The European round takes place from 20 to 25 May at the Nogaro circuit in France.
Did you like this piece of news? Then this article about the World Hydrogen Summit 2023 may interest you as well.
PS: Would you like to follow the latest hydrogen news on a more regular basis? Then you should subscribe to our newsletters:
– "Your hydrogen news live" (to receive all our articles as soon as they are published) and
– "Your weekly newsletter" (sent every Monday morning).
Article written by Laurent Meillaud and translated by Logan King