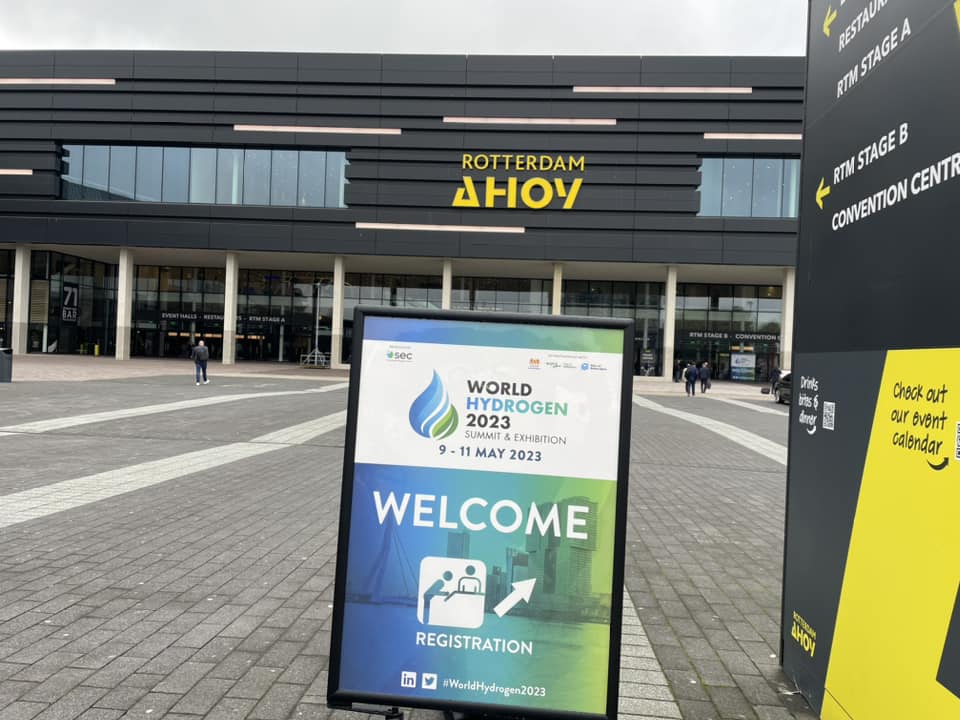 The world hydrogen summit in short
The very popular World Hydrogen Summit was held once more in Rotterdam, from March 9 to 11. This event, which brings together the top players in the hydrogen industry, took place in the Netherlands, a country that is very keen on the technology.
The conference programme was impressive. Following a forum on Africa on Tuesday, and an awards ceremony, the programme was really kicked off on Wednesday. Speakers came from all over the world (USA, Abu Dhabi, Australia, Europe…) and addressed themes such as hubs in ports. There were also focuses on countries such as England and Saudi Arabia for instance, not to mention the strategy of Europe, presented by the Vice-President of the Commission, Frans Timmermans.

Which key players took part in the event?
As for the exhibition, it was truly a miniature world tour. It didn't seem so big if compared with Hyvolution, but you could come across players that usually don't take part in the French event in Paris. This is the case of ExxonMobil for instance.

At any rate, the French came in force with Air Liquide, Lhyfe, but also Hyvia, Forvia, EKPO and HRS. You could also see Borgwarner, whose team from Blois (France) came to present its hydrogen-powered utility vehicle. The ACO came with MissionH24 to celebrate the centenary of the 24 hours of Le Mans. A few dozen metres away, it came to tease another hydrogen-powered racing car, that of the Forze team, assembled by the Technical Unit of Delft (Netherlands).

What else could be seen there?
We could see vehicles (race cars, vans, trucks), a light aircraft (Phoenix project with the University of Delft and partners such as Airbus and KLM), and stations. Also, Bosch presented its global vision of hydrogen, from electrolysis to mobility (trucks, off-road vehicles).
Since Rotterdam is a port, it was also about maritime transport. The Power2X stand, for example, presented a corridor project between the Gulf Coast in the USA and the Netherlands. The objective is to import methanol, ammonia and hydrogen.
Do you want to know more about the World Hydrogen Summit in Rotterdam? You can read our latest article about the event here.

Here are some photos we took during the event :