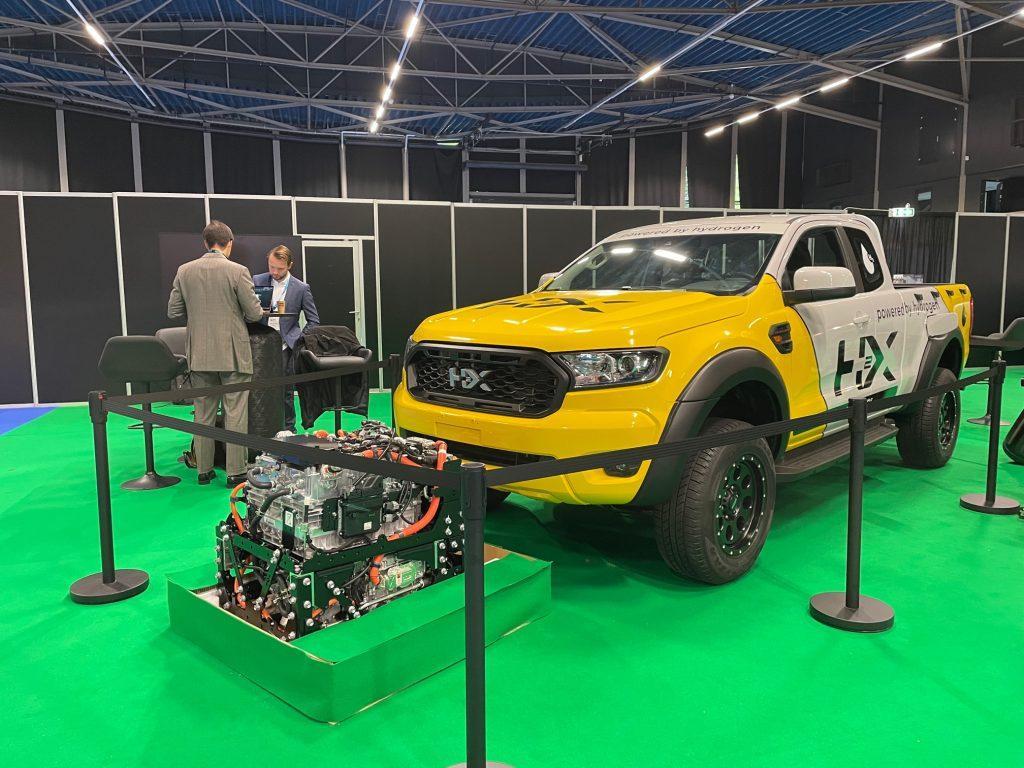 A hydrogen pick-up by H2X
At the World Hydrogen Summit in Rotterdam, the Australian company presented its offer. If the hydrogen retrofit pick-up acts as its calling card, H2X is in fact targeting logistics.
In the land of the bicycle, a pick-up like the Ford Ranger does not go unnoticed. This is the vehicle that H2X has chosen to present at the show. The original engine has been replaced by an electric motor and a fuel cell from Toyota, assisted by supercapacitors. The Australian company has also integrated hydrogen tanks on board. A pick-up of this type is to be handed over to the Mayor of Rotterdam, who is visiting the Ahoy exhibition centre today.
But H2X has other plans. The company, which has opened an office in Gothenburg, Sweden, is in fact targeting the Northern European markets. It wants to play a part in making transport zero-emission with hydrogen-powered vans and small trucks, including refuse collection vehicles. This Australian player is working with Mobihy, a Dutch consortium that offers hydrogen vehicle rentals.
If you want to learn more about hydrogen pick-ups, our latest 2 articles on that topic should interest you. You can read them here and there.
Article written by Laurent Meillaud and translated by Logan King