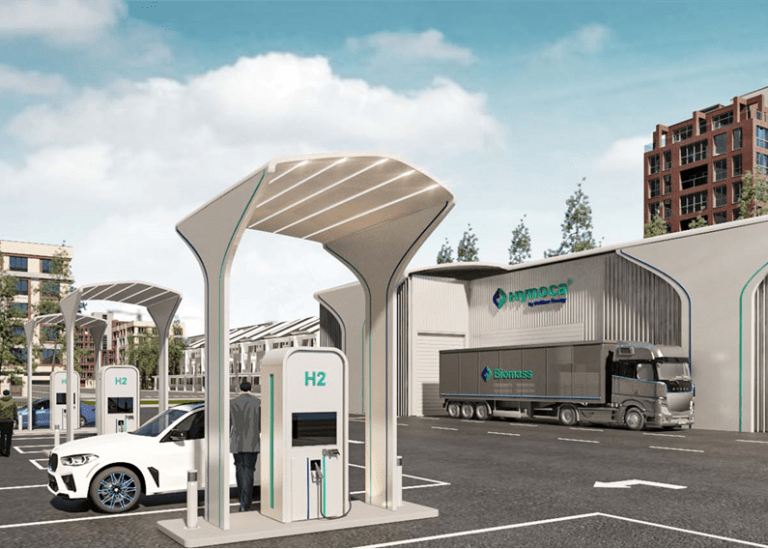 The European AFIR regulation regarding the deployment of an infrastructure of stations for alternative fuels takes hydrogen into account. This is a strong signal to the sector, paving the way to mobility applications.
Are you familiar with the AFIR (Alternative Fuel Infrastructure Regulation)? This regulation should be voted by the European Council at the beginning of June. As a reminder, it was firstly the subject of a common position between States in June 2022. Then between the Council and the Parliament last March (see our article).
At this stage, it is still provisional. However, it is planned that charging stations for electric cars will be installed every 60 km along the EU's main roads by 2026. More powerful stations for trucks and buses will have to be installed on at least half of the EU's main network every 120 km by 2028.
Hydrogen stations every 200 km
As for hydrogen, refuelling stations will be installed at least every 200 km by 2031. Hydrogen stations in urban nodes are also planned as part of the AFIR. These refuelling points should be able to deliver up to one tonne per day at a pressure of 700 bar.
This point is essential for Marc Perraudin, head of Plastic Omnium's New Energies division. This morning, he stressed that the hydrogen stations network would necessarily be less dense. But it must still remain sufficiently meshed to reassure the players who invest in mobility. Not to forget that the great advantage of hydrogen vehicles is that they can be refuelled in just a few minutes. The car and truck industry have already called on the Commission on several occasions about the need for an ambitious infrastructure.
This regulation also includes a part regarding the standardisation of payment methods and fees for charging stations deployed in Europe. The aim is to make their use easier.
You can click here to learn more about the AFIR.