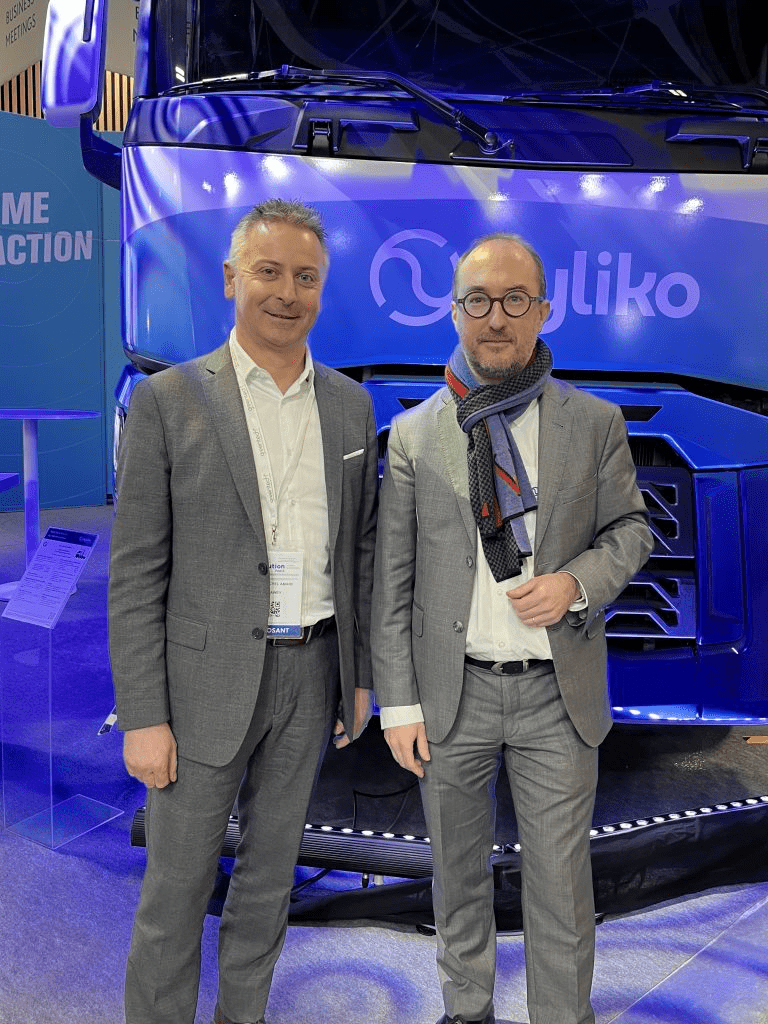 Hyliko, which provides H2 trucks for leasing as well as a solution for the production and distribution of renewable hydrogen, has decided to rent a station from Atawxey. This mobile refuelling station will be temporarily installed in the Paris region as of September.
The station will be located at the centre of excellence dedicated to hydrogen heavy mobility that Hyliko plans to set up in Villabé in the Essonne region. It will be built near the A6 motorway, a strategic route for road transport. This site, which will be covering an area of 2 hectares, will bring together several activities: a vehicle exhibition area; a technical training centre for partners (for diagnosis, repair and maintenance); and a hydrogen production unit by biomass thermolysis (which will be coupled to the station).
For 9 to 12 months, Atawey's station will make it possible to refuel two trucks per day during the week (with a distribution capacity of 70 kilos per day and a pressure of 350 bars). It will then be replaced by a fixed station, planned for mid-2024.
"We chose Atawey, which offers a unique mobile hydrogen refuelling station rental system. It is one of the most successful products available on the market, with a high quality level of service," says Denis Héchard, Hyliko's Station Network Director. "The fact that Atawey is also a French company involved in sustainable mobility issues has reinforced our approach, which favours national initiatives in our offer to decarbonise road freight transport," he adds.
"The mobile refuelling station is a real specificity of Atawey's offer, since it acts as a transition station with the same level of quality, safety and comfort for users as a fixed station," comments Jean-Michel Amaré, President of Atawey.

For the latest news on Atawey, read our last two articles on the company here and there.
Article written by Laurent Meillaud and translated by Logan King