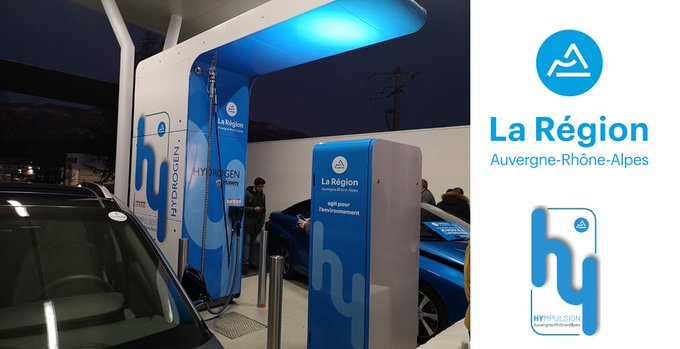 As part of the ZEV project, the Region Auvergne- Rhône-Alpes (AURA) has launched a call for expressions of interest (AMI) aimed at potential purchasers of light commercial vehicles and professional saloon cars.
The light hydrogen mobility sector is the historical focus of the ZEV project, the region said in its press release. This call for expressions of interest, which is aimed at professionals, will make it possible to identify the first 400 light vehicles that will be able to benefit from regional and European aid. It targets companies, local authorities and associations.
In return for this aid for the acquisition of hydrogen vehicles, the beneficiaries must commit themselves for a minimum of four years and drive a minimum of 15,000 km per year. They must also fill up at hydrogen refuelling stations located in the AURA region for a four year period.
Article written by Laurent Meillaud and translated by Logan King