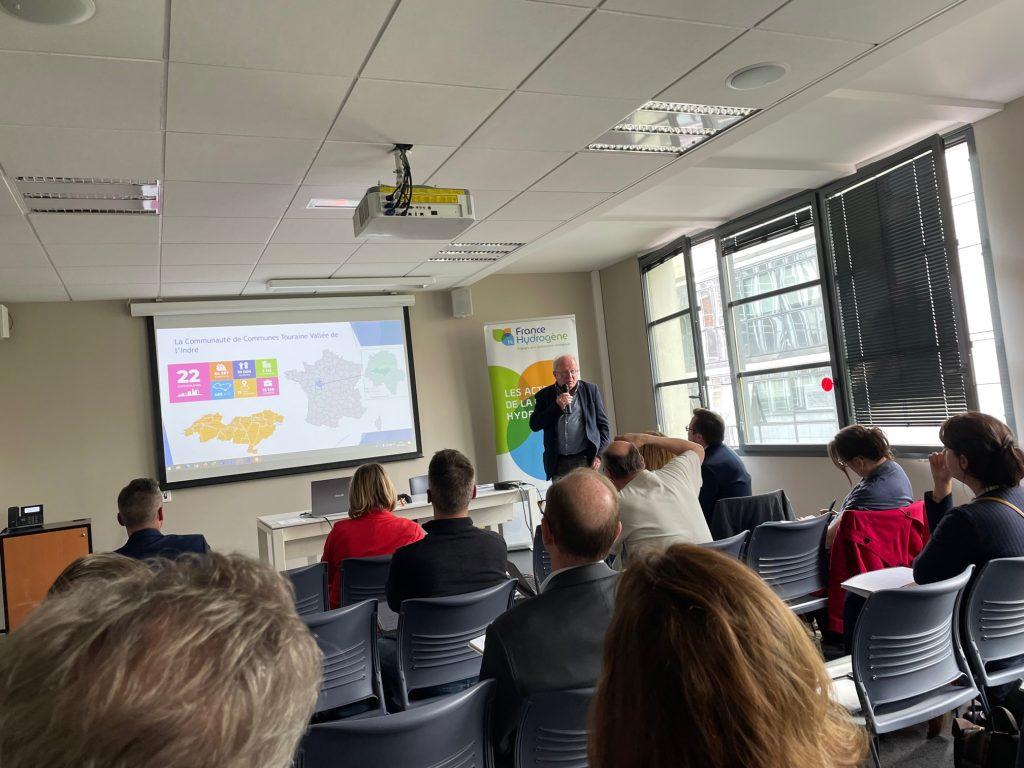 Comeback on the French hydrogen refuse collection vehicle
When presenting France Hydrogène's guide, the Touraine Vallée de l'Indre (TVI) local authority mentioned the Hector project. The latter has enabled the first hydrogen-powered refuse collection vehicle (RCV) to be driven in France.
The RCV's long journey
Alain Esnault, the Vice-President in charge of hydrogen, began by explaining that his local authority had been approached directly by the HECTOR project, which was looking for a testing site in France. And since TVI had set up bicycles, utility vehicles and a small station south of Tours, it ticked all the boxes. The aim of the project, Hydrogen Waste Collection Vehicles in North West Europe, was to test 7 hydrogen RCVs in Europe. It is in the framework of this project that TVI was able to benefit from a subsidy. Out of a cost of 685,000 euros (about $755,000), 60% were actually paid by the financial aid.
TVI chose the SEMAT group (Zoeller group), which was able to supply an H2 RCV based on a Mercedes truck. The RCV, which was ordered in October 2019, was delivered in 2021. However, the vehicle had problems receiving an approval from France. Indeed, it had been individually approved in Germany as part of a batch of the first 20 vehicles in Europe. In the meantime, SEMAT initiated a European approval which has removed the obstacles for newly registered vehicles. It is therefore another rubbish truck that will arrive in Touraine this very month. It should be noted that the manufacturer has paid for these approval costs.
The refuse collection vehicle in figures
The RCV is equipped with two fuel cells and carries 16 kg of hydrogen stored at 700 bars. TVI has calculated that the annual maintenance costs are 38,000€ (around $42,000 pre-tax). Besides, the budget for hydrogen is the same as the planned annual maintenance costs: €38,000 per year, based on €9 per kg (about $10).
Alain Esnault took the opportunity to announce the organisation of a half-day demonstration on the theme of hydrogen in Sorigny on 6 June. This will be an opportunity to see SEMAT's H2 RCV, but also Pragma bicycles and H2 vehicles. TVI will open a station this summer that will deliver 200 kg of hydrogen per day. By the end of 2024, it will offer another station delivering 2 tonnes of hydrogen per day. The renewable hydrogen will be produced locally and the water used for electrolysis will come from a wastewater treatment plant.
Alain Esnault recalled that the local authority had been selected (after three attempts) by ADEME as part of the Hy'Touraine project. A project which also includes a station in the north of Tours with a capacity of 400 to 800 kg per day.
Do you want to read the latest news regarding hydrogen ? You should then have a look at the "News" section of our website.
Article written by Laurent Meillaud and translated by Logan King