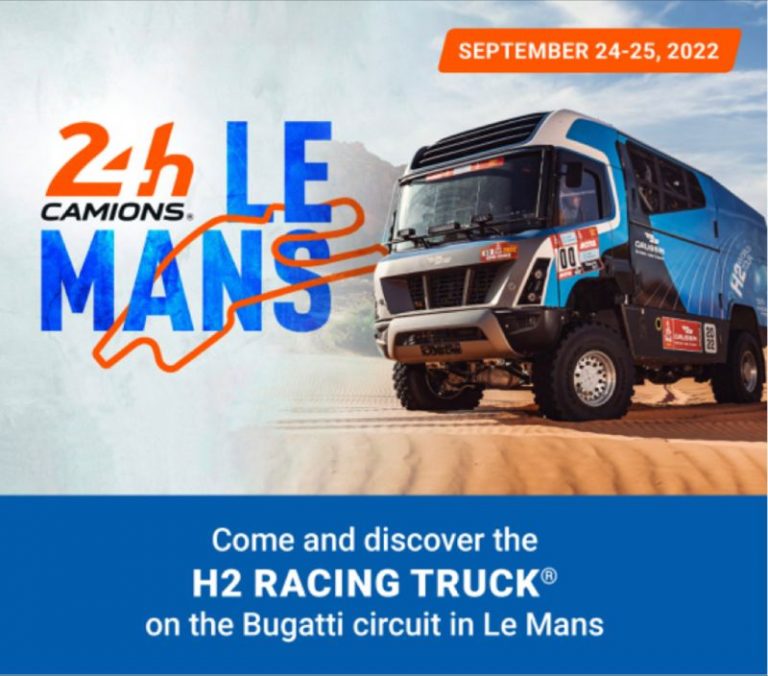 On this race weekend, Gaussin – a logistics specialist – will demonstrate the truck that ran on hydrogen throughout the Dakar rally. This is a first in Le Mans.

The announcement was made on LinkedIn by Christophe Gaussin, the CEO of the group. 
According to him, the H2 Racing truck that ran the Dakar at the beginning of the year will be on display for spectators during the 24 Hours of Le Mans Trucks. It is likely that the truck will carry out a demonstration on the track. The event will be held on September 24 and 25.
Therefore, Gaussin received the approval from the Automobile Club de l'Ouest (ACO), also known as the Automobile Club of the West. Last June, Christophe Gaussin, who was the guest of honour at the Le Mans hydrogen symposium, expressed his desire to present the truck as part of the event. The Automobile Club of the West appears to have a soft spot for H2 solutions and wishes to launch a hydrogen category for cars in 2025.
In addition to the H2 Racing truck, the company will display hydrogen logistics trucks such as the 38-tonne ATM H which is intended for e-commerce and the 75-tonne APM H2 which is intended for port terminals.

Article written by Laurent Meillaud, translated by Marina Leite and reviewed by Logan King.