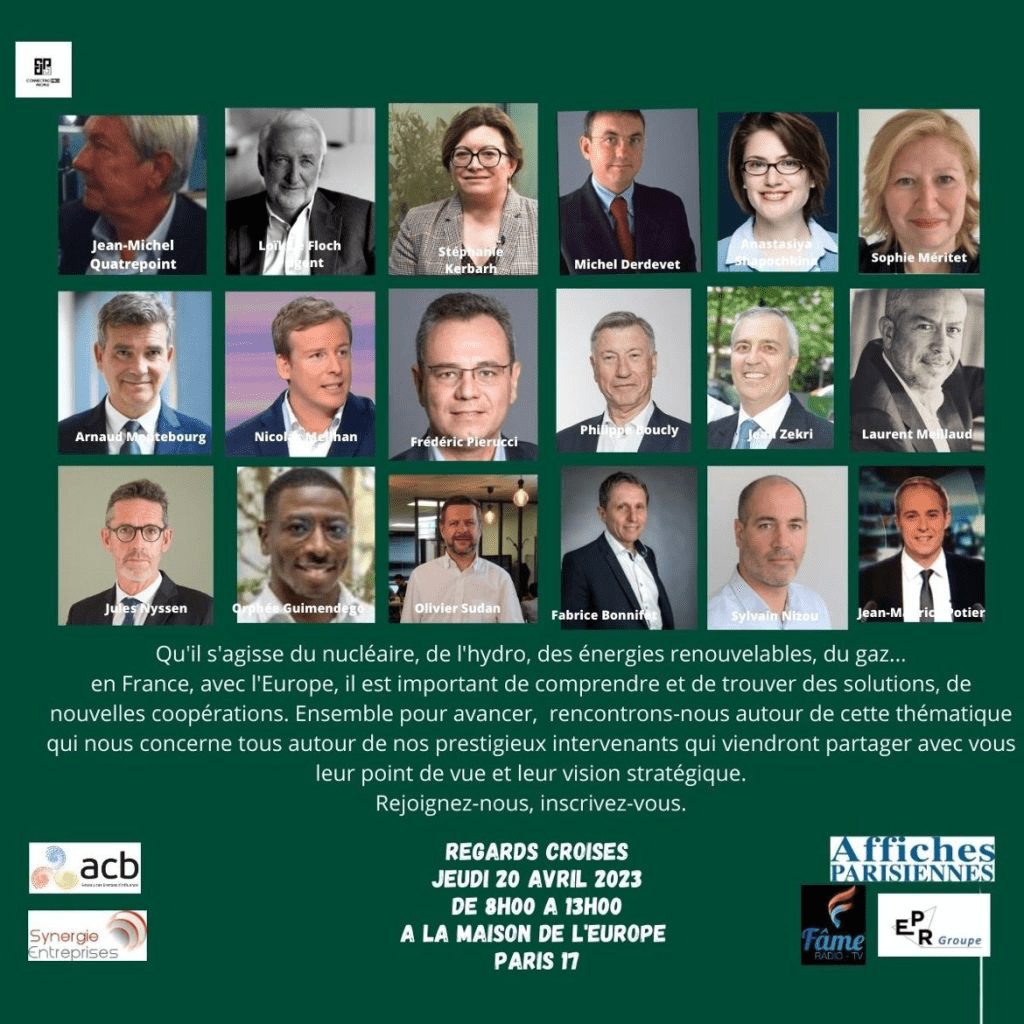 Hydrogen Today took part in a high-profile conference.

Yours truly took part in a conference on the theme of energy this Thursday. It was an opportunity to talk about hydrogen, in the midst of a panel of personalities from politic or economy background.
Hydrogen Today endeavours to treat hydrogen news seriously. This expertise, which attracts more and more readers every day, is also reflected in invitations. For example, we were able to take part in an event organised by the association Connecting Pro People in Paris this morning. To name a few, former minister Arnaud Montebourg and Loïk Le Floch-Prigent, former CEO of Elf Aquitaine and Gaz de France, were present.
While the conference discussed gas and nuclear power, there was also a round table discussion led by consultant Nicolas Meilhan. Hydrogen Today was present alongside Philippe Boucly, President of France Hydrogène, and Sébastien Le Coz of Sea 4 Life. Our intervention concerned mobility (cars, buses, trucks). We treated the following topics: synthetic fuels, the combustion engine, the fuel cell, and the charging infrastructure. By stroke of luck, we were able to transmit live Hype announcement of its plans for 44 stations by 2025.
Article written by Laurent Meillaud and translated by Logan King