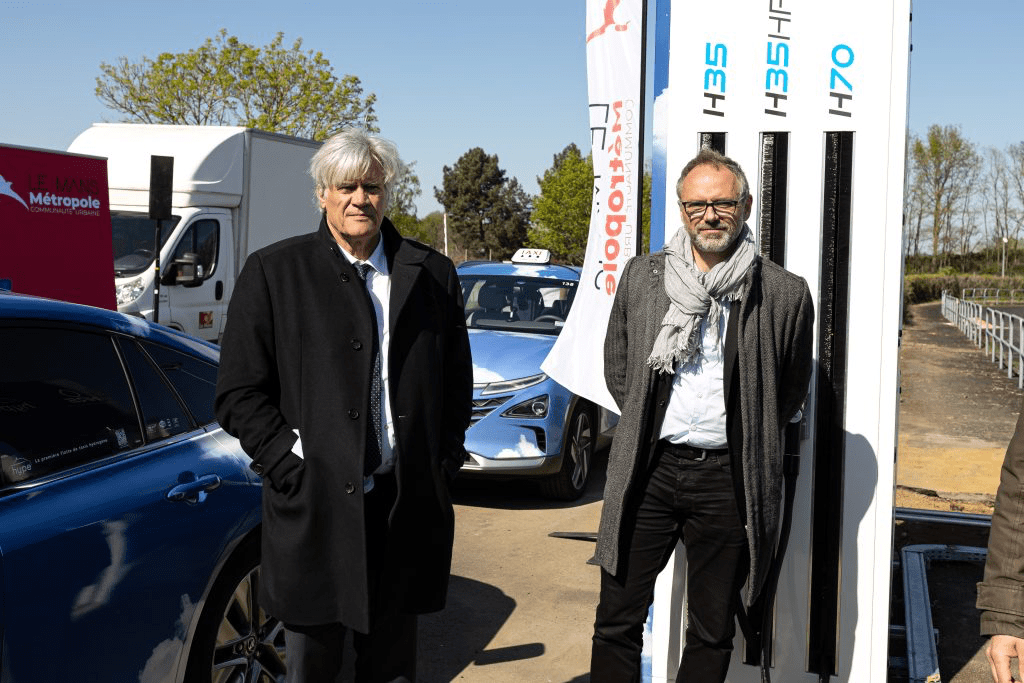 Hype has just announced it will set up a first station in Le Mans. The group also took the opportunity to be more precise regarding its schedule of hydrogen stations, in France and in Europe.
As a pioneer in hydrogen mobility with its taxis, the company has presented its first "Hyde Paddock" station, which will be set up on Maurice-Trintignant street in Le Mans. It will be located near Le Mans airport and will open in June.
On this occasion, Matthieu Gardies, the CEO, spoke about his deployment plans. By 2025, Hype wants to open 26 new refuelling stations in the Ile-de-France region alone and 18 others in several major French and European cities (Bordeaux, Brussels, Lisbon, Porto, Madrid and Barcelona), including 3 in Le Mans. That's a total of 44 stations!
Do you want to learn more about Hype? You can read our last 2 articles about the company here and there. 
Source: Ouest France and Actu.fr
Article written by Laurent Meillaud and translated by Logan King