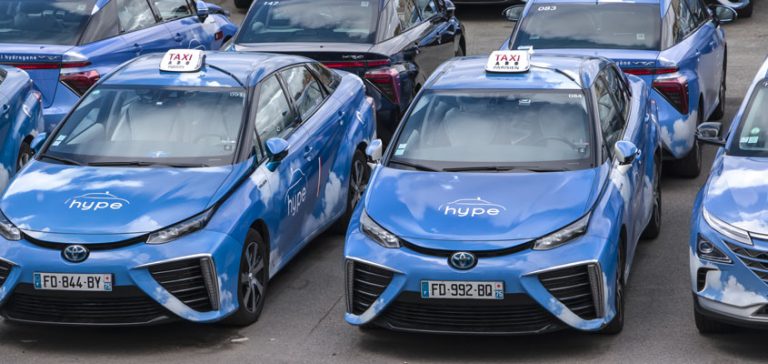 Through its Vinci Concessions branch, the global leader in mobility infrastructure has decided to invest €15 million (about $16.3 million) in Hype, the operator with the largest fleet of hydrogen-powered taxis in the world. This investment is accompanied by a strategic partnership for development in France and abroad.
Consequently, Vinci is now a shareholder of Hype alongside HRS and McPhy. This is a major support for the taxi company, which keeps developing outside Hysetco.
Through this partnership, Hype will entrust Vinci Energies with the construction of new hydrogen production and distribution stations in the 'Ile-de-France' region. By the end of 2025, there will be 26 hydrogen refuelling stations (20 of which will have a capacity of 1 tonne/day). The stations will be open to all users and the hydrogen supplying them will be produced locally.
In addition, Vinci Concessions will put its resources at the service of Hype to enable it to deploy its network of stations in other regions of France, as well as internationally. The taxi operator is planning to extend its hydrogen mobility service to some fifteen cities in France and Europe.
Article written by Laurent Meillaud and translated by Logan King