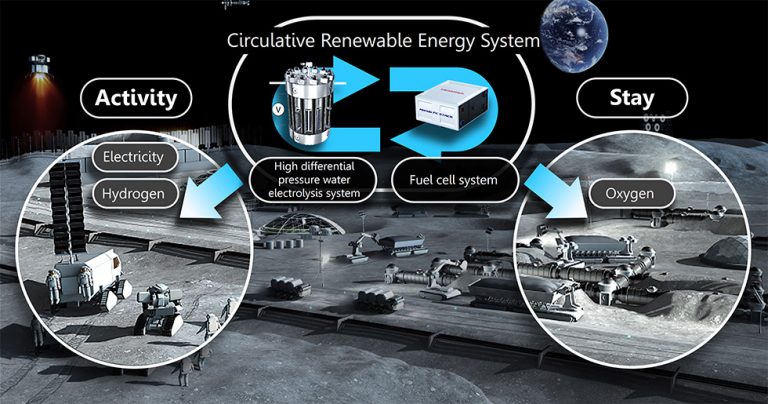 As part of an agreement with JAXA, the Japanese Aerospace Exploration Agency, Honda will study a hydrogen-based renewable energy production method to power a base and rovers on the moon.
Following an agreement signed with the agency in November 2020, the manufacturer is committed to developing a circular renewable energy system prototype, which it is expected to present during the fiscal year 2023 (a period that runs until 31st March 2024). This system will be using a fuel cell and an electrolyser to generate electricity from solar energy and water. The process is cheaper than secondary battery storage and is also more compact and lightweight.
This work is part of the American Artemis project, of which JAXA is also a partner, whose aim is to establish a lasting presence on the moon. The production of renewable electricity is key, given that parts of the moon have a repetitive cycle of 14 days of light and 14 days of night.
Article written by Laurent Meillaud and translated by Logan King