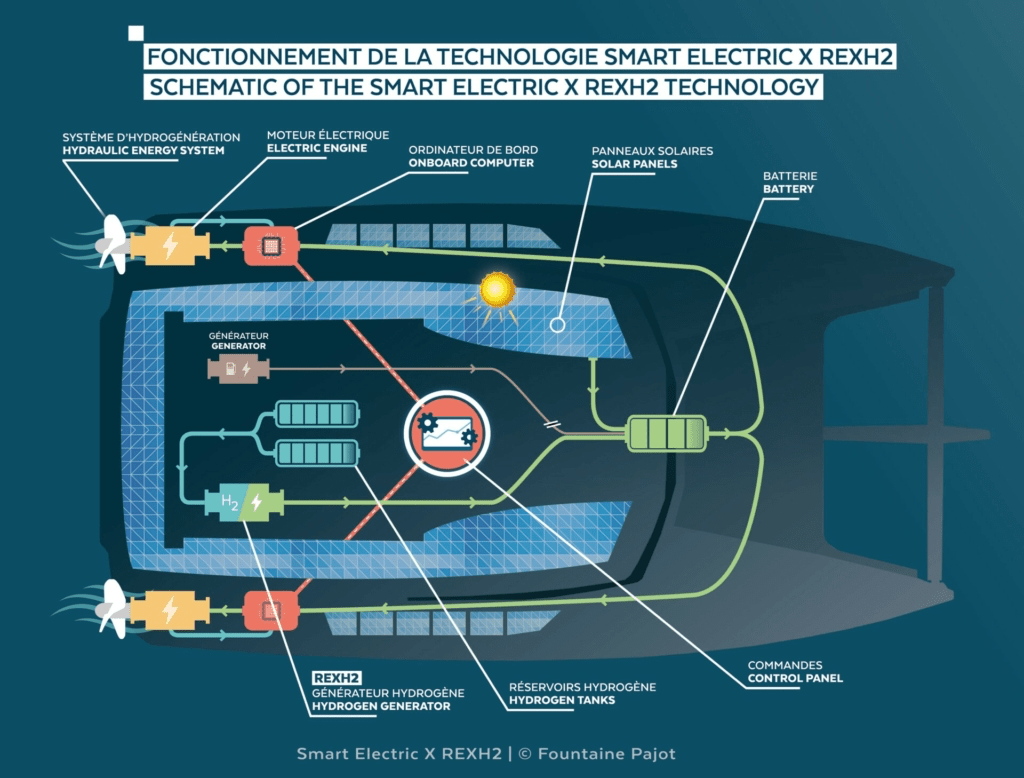 As part of a partnership with EODev (Energy Observer's subsidiary), Fountaine-Pajot has just launched the world's first "mass-produced" hydrogen-powered catamaran.
The Samana 59 Smart Electric REXH2 is a 59-foot long vessel that carries a Toyota fuel cell delivering 70 kilowatts (kW). It is optimised by a cooling system and is powered by 7.5 kilos of hydrogen stored at 350 bars in two tanks.
The REXH2 system, which is also equipped with a 64 kWh battery, is complementary to the energy produced by the 42 m² of solar panels with a power of 6000 watts. These provide electricity for the catamaran navigation systems during the day and are backed up at night by the hydrogen unit and its fuel cell.
It is all explained further in this video (in French but subtitles are available).
The autonomy at anchorage is 40 hours and 10 hours when sailing at an average speed of 5 knots.
The Samara 59 Smart Electric REXH2 will be tested in La Rochelle (Western France) before heading for the Caribbean.
If you want to learn more about EODev you can read our last 2 articles about the company here and there.
Article written by Laurent Meillaud and translated by Logan King