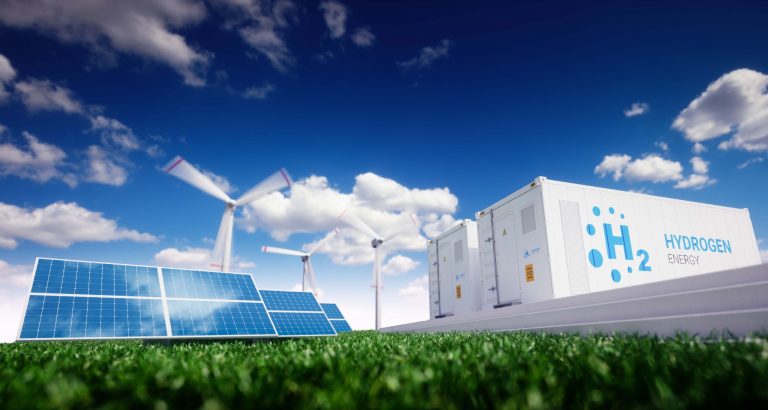 At the Franco-German Council of Ministers on Sunday, Emmanuel Macron and Olaf Scholz discussed their common vision on hydrogen.
In a joint declaration, which you can read on the French government's website, France and Germany first confirmed their desire to set up a joint high-level working group on energy, bringing together the French Ministry of Ecological Transition and Territorial Cohesion and the German Federal Ministry for Economic Affairs and Climate Action. More specifically, they aim to set up of a joint working group on hydrogen, which will deliver conclusions and recommendations by the end of April on the strategic choices to be made in terms of hydrogen development.
While respecting the differences between their national energy productions, both countries will draw up "a joint strategic roadmap aiming at the development of a large-scale hydrogen production, and build a resilient European hydrogen market based on a robust local production and necessary sustainability imports." As a sign of the reconciliation between Paris and Berlin on nuclear power, they will ensure that "both renewable and low carbon hydrogen can be taken into account in European decarbonisation objectives, while acknowledging their differences and safeguarding the overall ambition level of the renewable target."
Furthermore, France and Germany also intend to take "the necessary steps on a European backbone for hydrogen transport across Europe, including the necessary national and transnational hydrogen infrastructures and, in particular, the extension and connexion of existing and planned infrastructures." The press release refers to the H2Med hydrogen pipeline project between Barcelona and Marseille, which will therefore be extended to Germany in close cooperation with the partners involved. This is a crucial point for Germany, which plans to import a large part of its decarbonised hydrogen, due to the lack of nuclear power and sufficient renewable capacities on its territory.
It should be noted that the two countries intend to jointly create "a new Franco-German dialogue platform on battery charging and Hydrogen Refuelling Infrastructures."
However, there is still a bone of contention: the reform of the electricity market. France wants to decouple gas and electricity prices on the wholesale markets, which Germany refuses. The joint declaration states: "The negotiations with the other Member States in Brussels are going to be tough."
Article written by Laurent Meillaud and translated by Logan King