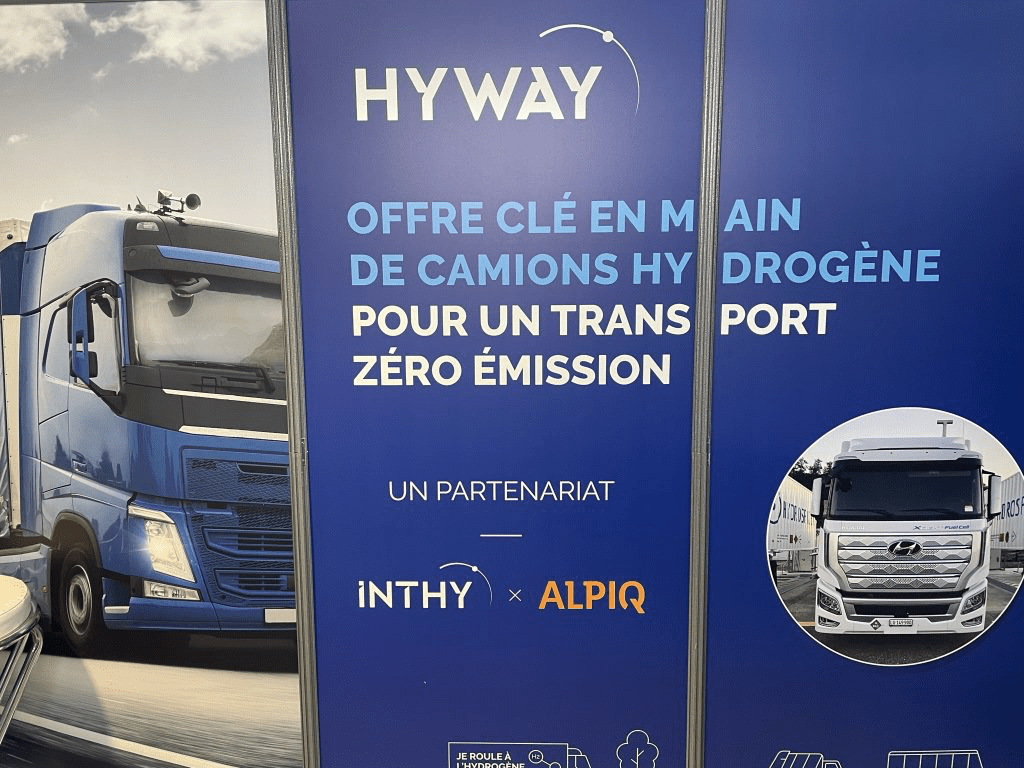 Inthy, a French renewable energy producer, has teamed up with Swiss energy company Alpiq to offer a turnkey hydrogen truck service.
For some, the name Inthy may be familiar, following the recent inauguration of the hydrogen station in Issy-les-Moulineaux, of which the company is a partner, alongside Hype. Inthy, which took over the activities of Rougeot Energie, is leading infrastructure projects for the production and distribution of green hydrogen coupled with the production of renewable energy to provide zero-emission mobility solutions. It is a partner of the project of the French city Dijon, which will be equipped with two stations and will convert its fleet of buses and bin lorries. It is in charge of production, storage and distribution.
More recently, Inthy has invested in the station launched by Hype near Paris, which will supply taxis, commercial vehicles, buses, trucks, as well as bin lorries.
At the recent Selfi exhibition on the cold chain, the company presented its Hyway offer. It is made in partnership with the Swiss energy company Alpiq, which is a pillar of the ecosystem developed on the other side of the Alps (production of hydrogen from hydro-electricity, installation of stations, rental of H2 trucks manufactured by Hyundai*). It is a turnkey service of hydrogen trucks with the maintenance and fuel that goes with it. An integrated offer (from the electron to the truck) that makes it possible to anticipate the arrival of refuelling infrastructures.
Hyway is in competition with Hyliko, which was also at the Selfi show.
*Some fifty trucks are on the road in Switzerland and have travelled a total of 5 million km
Article written by Laurent Meillaud and translated by Logan King