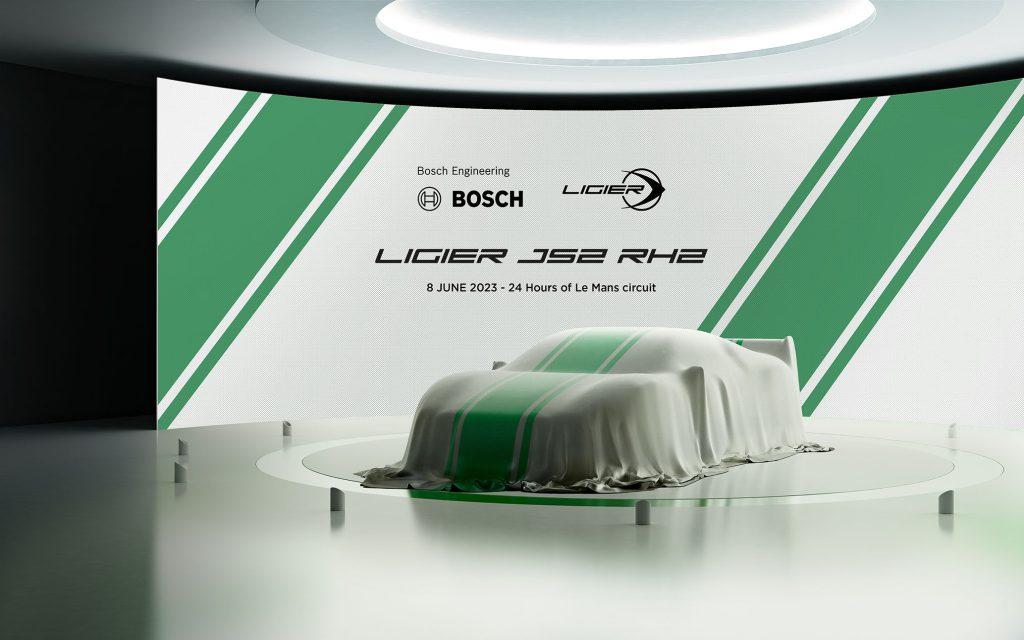 Ligier and Bosch to develop a hydrogen racing car
The hydrogen-powered combustion engine is of increasing interest to the racing world. As part of a partnership, Ligier Automotive and Bosch Engineering will develop a demonstrator that will be presented at the 24 Hours of Le Mans.
And this car will be called the Ligier JS2 RH2. Compared to the original racing car, this hydrogen version from Ligier will be equipped with a new kind of carbon single-seater with three hydrogen tanks. The standard V6 petrol engine will be retrofitted by Bosch Engineering, which provides the technical and safety aspects regarding hydrogen. Ligier, which has experience in motor racing, will be responsible for the architecture of the car as well as integrating the H2 and cooling systems. The company will also bring to the project its many years of expertise in automotive technology, engine design and testing.
Why developing a hydrogen racing car?
The aim is to produce a high-performance car, with a hydrogen engine that will offer a driving experience equivalent to that of conventional petrol-powered racing cars. But there is more to it. The point is also to show the potential of developing specific vehicles, for engine management and hydrogen storage. "Hydrogen propulsion has great potential, especially in motorsports and high-performance sports cars," says Johannes-Jörg Rüger, President of Bosch Engineering. "As a manufacturer of racing cars and special vehicles, we must provide the innovations to meet tomorrow's challenges in order to offer motorsports and high-performance vehicles a new path for development," comments Jacques Nicolet, President of Ligier Automotiv. "This project is part of Ligier Automotive's strategy to become a preferred partner of automotive manufacturers for integrating new energies and new technologies."
The project will be unveiled on the occasion of the centenary edition of the 24 Hours of Le Mans. This is symbolic and suggests that Ligier intends to take part in the future H2 category of the 24 Hours in 2025…
Do you want to learn more about hydrogen racing cars? You can read our latest 2 articles on that topic here and there.
Article written by Laurent Meillaud and translated by Logan King