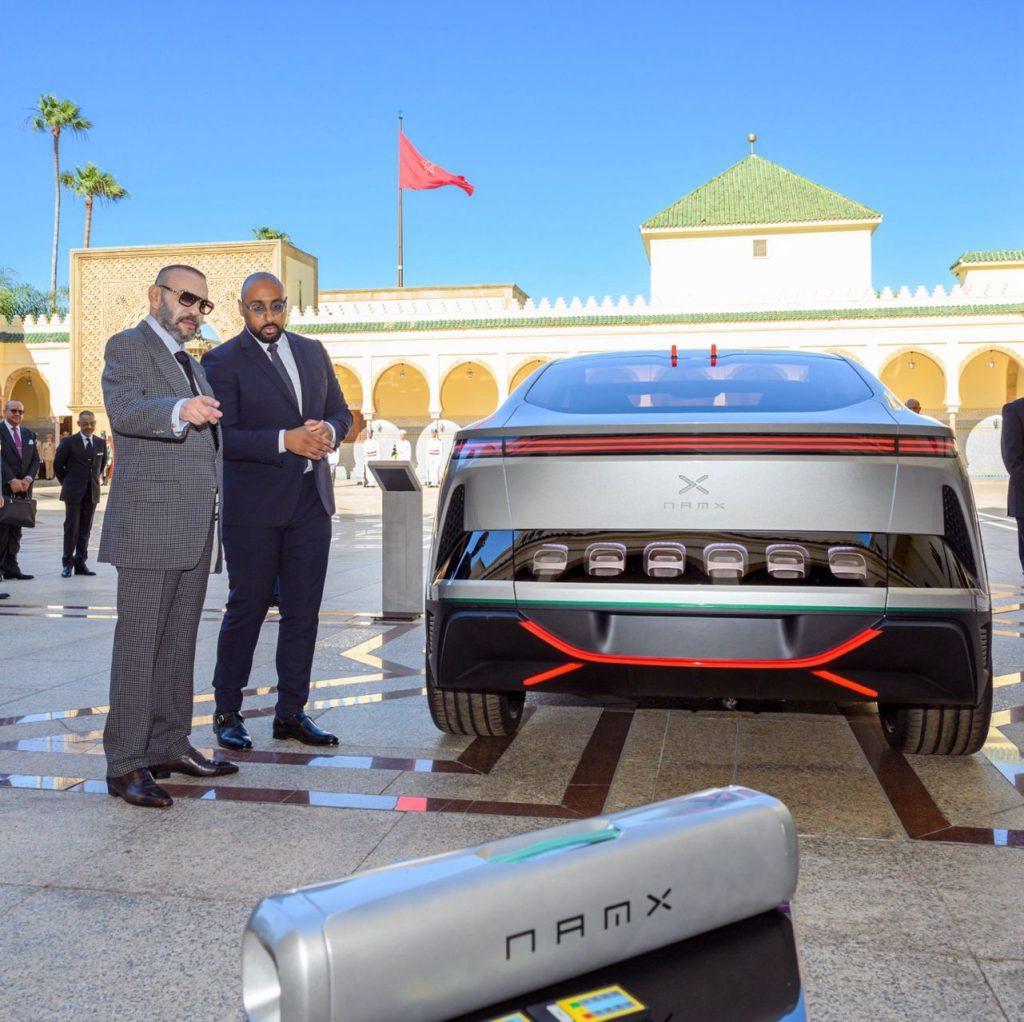 Mohammed VI, King of Morocco, has awarded the Order of Intellectual Merit to Faouzi Annajah, the founder of NamX, the young hydrogen car brand. His SUV prototype goes along with "made in Morocco."
Thus, during a ceremony at the Presidential Palace in Rabat on Monday, May 15, the Franco-Moroccan entrepreneur received a high distinction. More precisely, he received the Wissam Royal Al-Kafaa Al-Fikria, the order of intellectual merit. Faouzi Annajah came to present his HUV (Hydrogen Utility Vehicle) to the king. This prototype of the NamX company was designed in collaboration with the benchmark Italian car body designer Pininfarina. The interior design of the vehicle was carried out by Moroccan talents.
The uniqueness of the prototype comes from the fact that the HUV will be supplied with hydrogen by a central tank that will be completed by six removable capsules. This solution guarantees a significant autonomy and makes it easier to refuel hydrogen in a few minutes.
This project is in line with Morocco's ambitions in terms of sustainable development and promotion of renewable energies, especially the emerging field of green hydrogen. It is fair to say that NamX 's SUV got dubbed by the King of Morocco.
On the same day, Mohammed VI was presented to the car of "Neo Motors," a company owned by Moroccan capitals. It will produce models near Kanitra with 90% local integration for both the local market and exporting.
Morocco aims to become one of the world's top ten car producers by making two million vehicles per year.
Do you want to learn more about NamX? You can read our latest article about the company here.
Article written by Laurent Meillaud and translated by Logan King