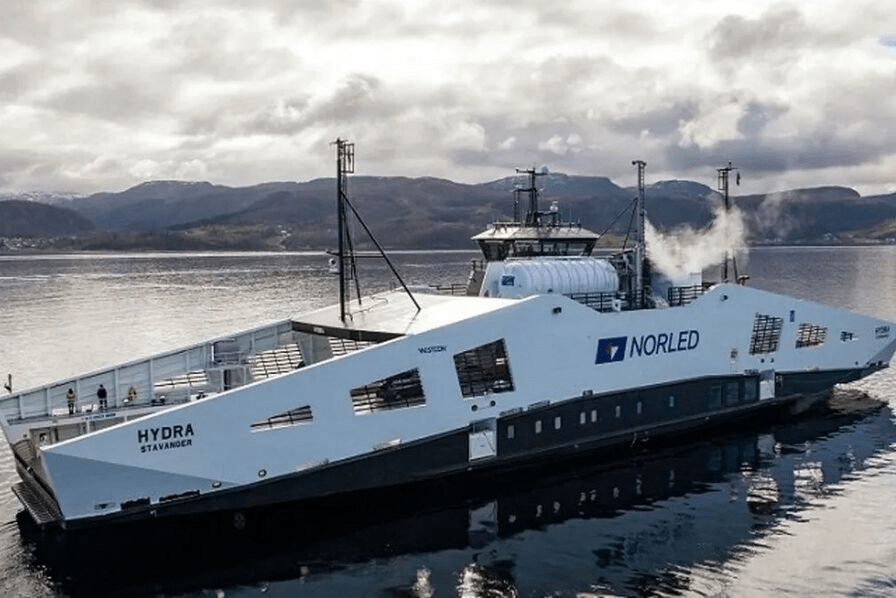 Norled launches its hydrogen ferry.

This week, the MF Hydra started sailing in Norway. It is the world's first ferry to run on liquid hydrogen.
After the space industry, it is now the turn of the maritime sector to try out liquid hydrogen. Since the beginning of the year, Norled has been carrying out system tests on the Hjelmeland deck. And in recent weeks, the sea trials have received final approvals from the Norwegian Maritime Authority (NMA). This is a decisive step towards carbon neutrality. "After many developments and tests, we are now looking forward to welcoming passengers on board for a zero-emission journey between Hjelmeland and Nesvik (ed. a 4km journey)," said Erlend Hovland, Norled's chief technology officer.
The shipbuilder has been developing innovation for 20 years. In 2000, the MF Glutra was the first car ferry to run on liquefied natural gas (LNG). Later came the MF Ampere, the world's first propeller-driven electric ferry and now, Norled has launched a hydrogen ferry.
Liquid hydrogen could play a key part in the energy transition of the maritime sector.
If you want to learn more about hydrogen ferries, here's our latest article about it.
Article written by Laurent Meillaud and translated by Logan King