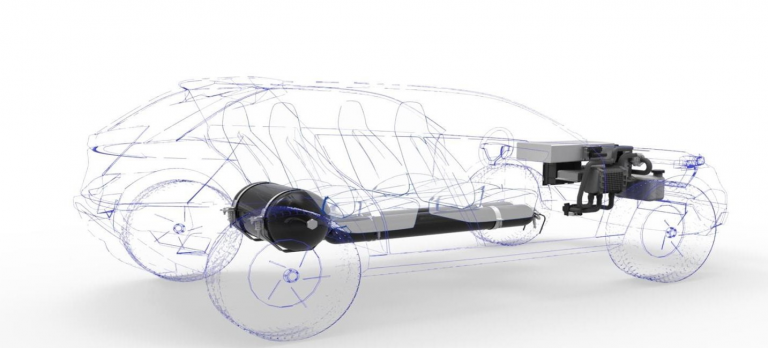 The automotive manufacturer, which has invested more than €300 million in hydrogen since 2015 and plans to devote €100 million more per year, means to recover its stake.
The group had the honour of being retained by Elisabeth Borne, the Prime Minister, for announcements on hydrogen. She visited the Compiègne site, in the Oise region, where Plastic Omnium is going to build the largest hydrogen tank factory in Europe with a capacity of 80,000 units per year. This is a major investment for the company as it represents a €160 million budget (of which €74 million is provided by the French government), with 200 jobs into the bargain. The Compiègne factory will produce its first tanks in 2025.
The car manufacturer, which has set up a joint venture with ElringKlinger (EKPO) and is also developing fuel cells, has serious assets to tackle this mobility market. And it is expanding its range of activities. With a business relying on the automotive industry at 90%, it has won contracts in buses and trains, with Safra and Alstom adding to customers such as Stellantis and Hyvia.
Plastic Omnium expects to generate a €300 million turnover from hydrogen by 2025 (about $310 million). And it is aiming even higher, with a target of €3 billion by 2030 (about $3.1 billion). Through its investments in hydrogen and electrification (Verkor and Actia Power), the company aims to become a world leader in zero-carbon mobility.
Article written by Laurent Meillaud and translated by Logan King