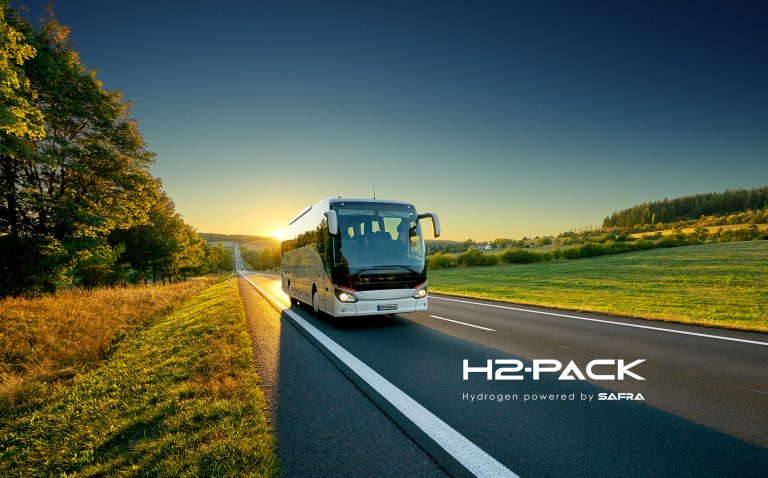 The French bus manufacturer is in the home stretch before the approval of its hydrogen retrofit kit for coaches. Supported by Ademe, the system will capitalise on the expertise acquired during the development of its hydrogen vehicles.
Safra's kit will be registered under the H2-PACK brand. It is also known that the system will benefit from the VHYSION tool: a connected portal that allows fleet supervision, data visualisation as well as carrying out remote diagnosis. The company is approaching the final approval phase, which includes a vehicle rollover test. Safra is confident, as the operational safety studies have already been carried out during the design phase.
As soon as the approval is effective, the company will be able to industrially produce the hydrogen retrofit of the first series of vehicles. Safra is currently working on the retrofit of 15 vehicles in its workshops and has advanced discussions on other retrofit projects.
Do you want to know more about hydrogen and retrofit. Then these 2 articles (here and there) may interest you.
PS: Would you like to follow the latest hydrogen news on a more regular basis? Then you should subscribe to our newsletters:
– "Your hydrogen news live" (to receive all our articles as soon as they are published) and
– "Your weekly newsletter" (sent every Monday morning).
Article written by Laurent Meillaud and translated by Logan King