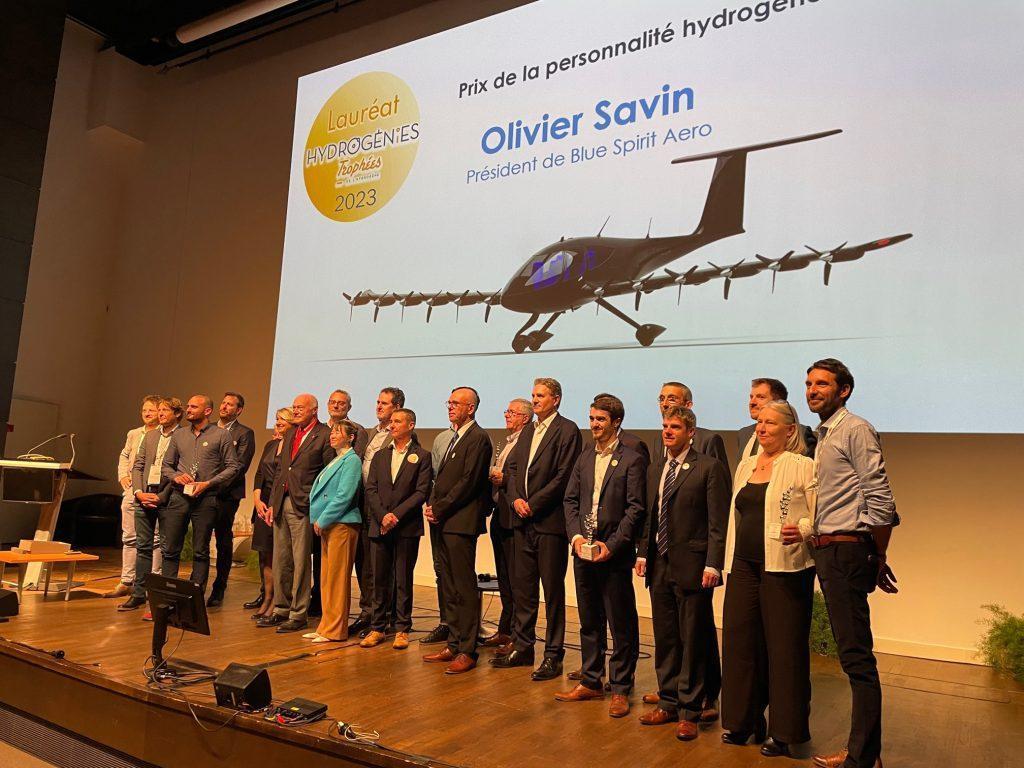 Hydrogenies 2023 winners
The winners of the 2023 edition of the Hydrogenies have been rewarded. The hydrogen awards ceremony took place in Bordeaux (France), as part of the European Conference on Energy Transition. It was held in the presence of Alain Rousset, President of the Nouvelle Aquitaine region, and David Marchal, Executive Deputy Director General of ADEME*.
For this 4th edition, the exam board met on April 20 in the offices of MEDEF International where the Hydrogen Task Force is based, in Paris. For this 2023 edition, the Organisation of the competition had received as many applications as in the previous two years gathered. Moreover, the level of quality and scope of the projects presented is clearly on the rise.
No less than 8 categories have been awarded this year.
Low-carbon or renewable industry Award: Bulane and Hennessy, for a process that decarbonises the production of Cognac in distilleries.
Renewable Storage and Valorisation Award: HySiLabs, for its process allowing transport in liquid form and at ambient pressure thanks to silica.
Rail or Aviation or Maritime/Fluvial mobility Award: Occitanie region for its Hydromer barge project.
Land Freight Transport Award: VUF Bikes and Pragma Industries for their hydrogen-powered delivery tricycle project.
Passenger Transport Service Award: Safra for its retrofit activity allowing to convert coaches to hydrogen.
Awareness, Education and Training Award: Bureau Veritas, TotalEnergies, ENSOSP and ENGIE for the Masshylia risk training project.
Decarbonisation of Industry Award (new award of Hydrogenies 2023): Distran France for its ultrasonic hydrogen leakage visualisation system.
Territorial Transition Award: Saint-Avold agglomeration (Northeastern France) and University of Lorraine for the conversion of a coal plant to hydrogen. Gazel Energies and H2V were also on stage.
In addition to these prizes, the exam board's "coup de coeur" (favourite) was awarded to the Taxirail project: a concept of a light, autonomous train powered by hydrogen to serve short lines.
Finally, the Hydrogenies 2023 rewarded the Hydrogen Personality of the Year. Following Christophe Gaussin, President of the eponymous group, Olivier Savin, founder of Blue Spirit Aero, was chosen. This former Dassault employee is very familiar with hydrogen and was the first private individual to drive a Toyota Mirai in France. Olivier Savin is a leading figure in the hydrogen sector.

*ADEME is the French Agency for Ecological Transition
Do you want to learn more about Hydrogenies 2023? You can read our latest article about the event here. 
Article written by Laurent Meillaud and translated by Logan King